2013-14 Dallas Mavericks Preview – Same Ace, New Faces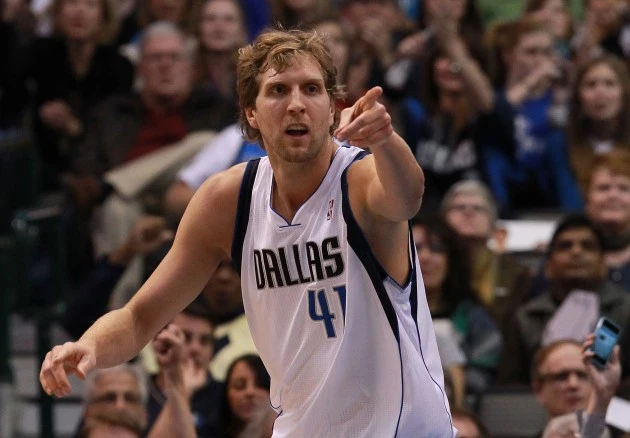 Every fall season brings new hope to NBA teams throughout the league. That rings especially true for the Dallas Mavericks this season as they look to improve after a dismal 41-41 season, missing the playoffs for the first time in 12 years.
After the Mavs were unable to acquire big name FA Dwight Howard, Dallas set their sights on solid, reliable role players – at bargain prices. Read below and acquaint yourself with the new faces looking to join 11-time All-Star Dirk Nowitzki in the quest to bring another title to Big D.
#1 Samuel Dalembert, Center – The 6'11", 250lb big man came over via free agency. His strengths are shot blocking (avg. over 2 blocks per game for career) and 70% FT shooting. Dalembert won't "WOW" you every night, but he is more than serviceable for a team that has been in dire need for a true center since the departure of Tyson Chandler.
#11 Montae Ellis, Guard – Ellis inked a 3-year, $25 million deal with the Mavs and instantly became the next best scoring threat on the team, behind only Dirk. Ellis brings a quick first step and an explosive finish at the rim. Montae averaged almost 20 points and 6 assists last season with the Milwaukee Bucks. He can be a little reckless with the ball, but he can more than makeup for that with his ability to score in droves.
#8 Jose Calderon, Guard – GM Donnie Nelson went directly after the wise veteran point guard after the Dwight Howard saga. Calderon brings a steadiness at the point that the Mavs need. Averaging over 7 assists and 11 points last season, the Mavs were most happy to bring in Jose's paltry 1.7 turnovers per game average. Expect consistent play all season from Calderon, increasingly getting better throughout the year as he gets acclimated with his new teammates.
#3 Shane Larkin, Guard – The Mavs' 18th pick of the 2013 Draft, the Univ. of Miami PG guard impressed Dallas with his ability to create his own shot and finish at the hole. Consider Larkin a project for a few years as Ellis and Calderon will chew up the majority of minutes.
#21 Wayne Ellington, Guard – The 6'4″ guard from Wynnewood, PA is the definition of role-player. Ellington averaged just 7 points and 2 rebounds per game last season for the Cavaliers. These small numbers can be overlooked due to the fact that he is generally saddled with defending one of the best players from the other team.
#33 Gal Mekel, Guard – Just the second Israeli player in NBA history, Mekel makes his debut with Dallas after being named the MVP of the Israeli Basketball Super League. Mekel played his college ball at Wichita State. 6'3″ Gal will remind most Dallas fans of Jose Barea with his elusive drives to the basket.
#7 Ricky Ledo, Guard – Ledo earned his way onto the regular season roster by having a nice summer camp with the Mavs. At 6'7″, Ledo has the size at the position to create mismatches. He will be a project for the Mavs, as Ledo doesn't have much experience. He finished high school and joined Providence where Ledo was ruled academically ineligible, never playing a minute for the Friars that season. Ledo declared for the NBA Draft after that season.
#20 Devin Harris, Guard – Devin returns to the Mavs after 5 season spent with the Nets, Hawks, and Jazz. Harris was forced to sign a minimal 1 year contract after suffering a toe injury that required surgery in the off-season. Once he is healthy, look for Harris to contribute big minutes off of the bench. Coach Rick Carlisle expects not to lose any tempo when he brings Devin into the game.
#45 DeJuan Blair, Center/Forward – Maverick's owner Mark Cuban finally has a solid backup center in Blair. Drafted by the San Antonio Spurs in 2009, Blair brought energy and toughness to the Spurs when Tim Duncan needed rest. The Mavs look forward to his 5 points and 4 rebounds per game along with his no-quit attitude.
These new faces join the familiar names of Dirk Nowitzki, Shawn Marion, Vince Carter, Brandan Wright, Jae Crowder, & Bernard James who have been with Dallas since at least last year.
Dallas has a 3-2 record so far, opening the season with a 118-109 win versus the Atlanta Hawks on Oct. 30.
Look for the Mavericks to win enough games to make the playoffs again. It will take some time to get the team chemistry together, and until that happens expect the Mavs to beat sub-par teams while struggling with quality clubs like OKC and San Antonio. Dallas should finish no higher than the 5 seed in the West, but no lower than the 8th.