Hazardous Road Conditions Return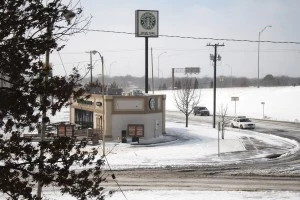 This afternoons snow showers coupled with below freezing temps have left the Wichita Falls area with slick roads and dangerous driving conditions.  The Wichita Falls Police Department has already responded to several accidents due to the icy conditions.
Wichita Falls Police Department spokesman Sgt. John Spragins says people are advised to avoid travel unless absolutely necessary and to please slow down your driving speeds.  Bridges and overpasses are especially dangerous right now.