Wichita County Law Enforcement Makes Morning Drug Bust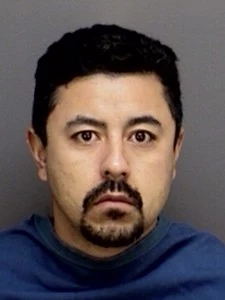 The Wichita County Sheriff's Office Special Response Unit and the Wichita County District Attorney's Drug Enforcement Division executed a Search Warrant in the 2500 block of Denzil in Wichita Falls Friday at around 10:30 am.
34-year-old Haldo Eric Contreras is charged with Manufacture / Delivery of a Controlled Substance PG 1 over four grams / under 200 grams in a 'Drug Free Zone'.  Deputies seized 5.4 grams of methamphetamine.  No bond had been set as of 5 pm Friday.