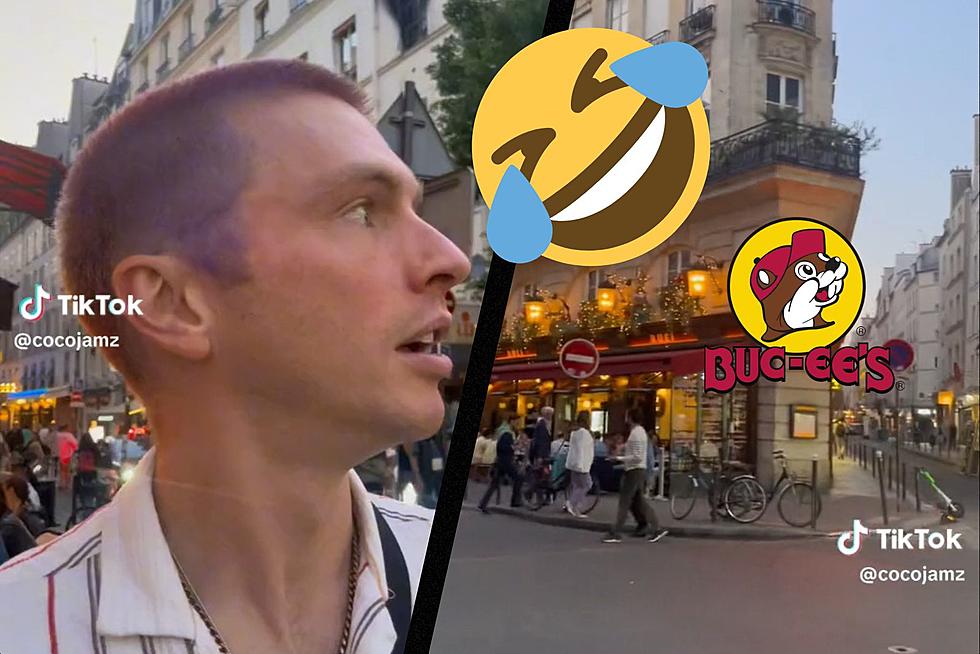 Phony Buc-ee's In Paris, France Not Paris, Texas
Buc-ee's/TikTok/cocojamz/canva
TikTok viral video
Hilariously not accurate
The French version of Buc-ee's
TikTok creator Cody aka @cocojamz from Atlanta hit a rare home run during his recent trip to Paris, France. The entire video really gives off that old-school Vine energy.
After languishing around TikTok making videos getting around 3K views each, this one is at almost a million views today. The clip is only 6 seconds long, and it is just perfection.
In a Texas drawl that would make Matthew McConaughey proud, Cody claims to have found a Buc-ee's in Paris, France. I can give you the entire transcription in one sentence.
"Hold on, hold on...they got a Buc-ee's in France?"
What he really found was a restaurant called Cafe le Buci. It's almost like someone in France wrote Buc-ee's in an entirely different font. If Buc-ee's had a super bougie cousin that didn't like restrooms with doors, this would be his spot.
It really opens up my imagination about what could happen one day when this Texas favorite rest stop does finally go global. I hope one day French men will exclaim this just like we do in Texas.
"Les Beaver Nuggets sont les meilleures!"

(Beaver Nuggets are the best!)
I don't know how a Buc-ee's would go over in France, but I do think this video will hit with a lot of people. Send it to your favorite French teacher that is always sporting a Buc-ee's cup on her desk.
Some of the Best Snacks at Buc-ee's
11 Must-Try Items At Buc-ees
Yummy! Here's 10 Famous Snacks That Come From Texas
These are 10 food products that come from the great state of Texas.