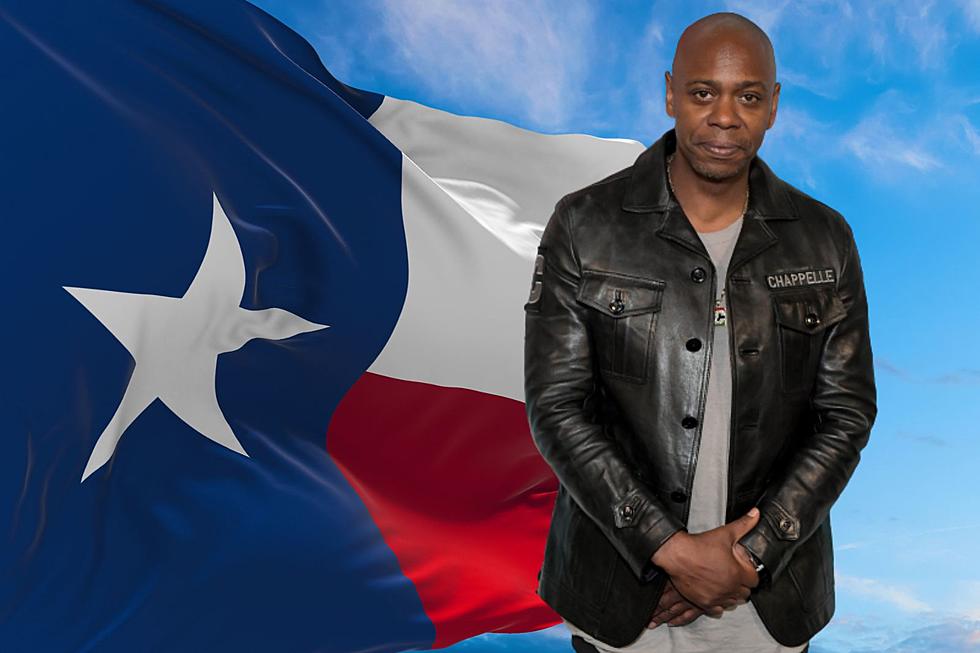 Comedian Dave Chappelle Announces Texas Tour Through 4 Cities
Canva/Getty Images
The Man Many Consider To Be Today's Best Comedian Is Coming To Texas!
After several super successful Netflix specials all the while inviting today's "brittle" society to "cancel" him, comedian Dave Chappelle has etched his name into the annals of one of the all time great comedians and if you've been dying to see him live, your chance is coming real soon here in Texas!
Live Nation Announced Details On The Comedian's Tour Through Texas.
We're still gathering details at this hour but we had to rush the news out to you so you can get your chance to get tickets.
Chappelle is swinging through Texas this summer for a series of shows in 4 Texas cities: Dallas, Houston, Austin, and San Antonio. Tickets for all of these shows go on sale TODAY (June 5th) at 5:00 PM at Ticketmaster or at Live Nation's website.
Here Are The Dates And Venues...
Thursday June 29th- Dallas, American Airlines Center
Saturday July 1 - Houston, Toyota Center
Wednesday July 12 - San Antonio, AT&T Center
Friday July 14 -  Austin, Moody Center ATX
Be forewarned that these shows utilize YONDR, a phone-locking device. There is a strict NO CELL PHONES ALLOWED policy at these shows. Please leave your phones in your cars or at home. Anyone who brings a cell phone will be required to place it in a locked pouch. Everyone is subject to a pat down and wanding. Anyone caught with a cell phone inside the venue will be immediately ejected.
Jamie Foxx Gifts Basketball Court To Hometown Of Terrell, TX
The Academy Award Winner Gifts His Hometown With A New Court For Hoopers!
The Most Expensive Home For Sale In Texas (2023)
The $60 million Crespi Estate is now the most expensive home in Texas.
24 Books Banned According to Barnes and Noble in Tyler, TX
Funny How Americans Under The Guise Of "Protecting Kids" Are Banning Books, Drag Queens And TikTok But Not THE GUNS or other real things That Are Actually Killing Kids.