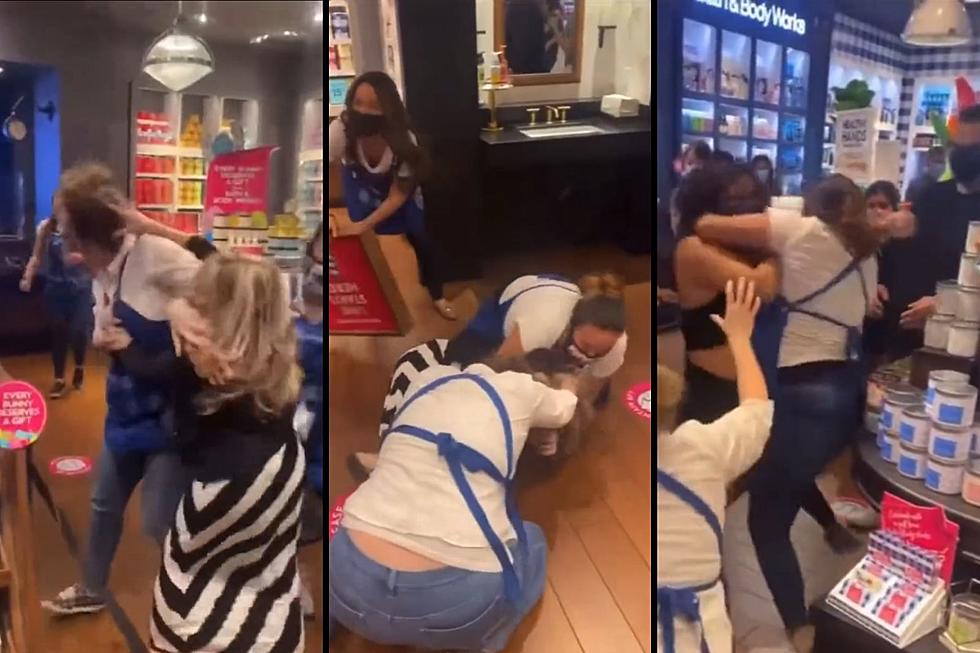 Texas Store Brawl: Flying Fists and Hair Caught on Video
Twitter/Canva
That must have been one hell of a sale.
Does Bath and Body Works in Dallas have a fight club I'm not aware of?
The video at the bottom of this article opens on a typical day at B&BW with a customer all up in the face of an employee.
The customer is always right?
We have no context and can't hear what is being said, but the employee isn't having any of it.  She hauls of and cracks the lady shopping in the noggin.
Teamwork building exercise
Hey, these ladies have each other's back, that's for sure.  A couple of employees jump in the fray and help out their co-worker.
She has backup
I'm assuming that the other customer who jumps in to help the first customer knew her.  Or just woke up ready to fight that day.  Regardless, she jumps in and now we have a full-on Royal Rumble!
The end
The video ends with everyone slightly calming down as level heads take over.  Check out the video for yourself below and keep scrolling for the best comments from Twitter.
Top Ten Trashiest Towns in Texas
Time to take out the trash or show off the trash of Texas. Check out the top ten below.
(All crime statistics were pulled from
www.neighborhoodscout.com
based on each individual town. See editor's note for Lufkin, Texas.)
10 Must-Try Food Stops, From Houston, TX to Dallas, TX
The Best Hidden Gems in Texas