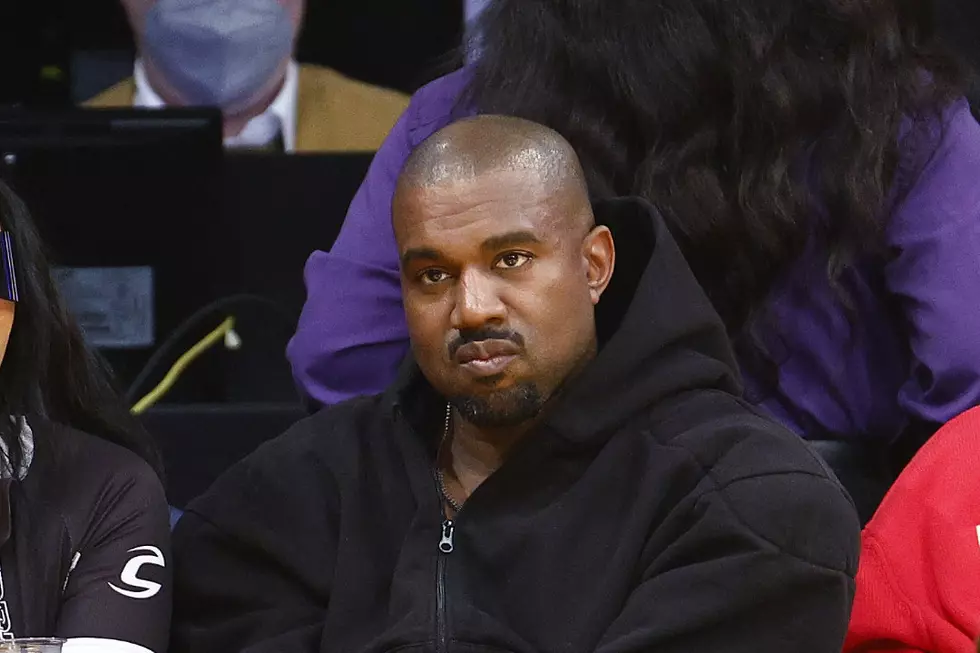 Adidas Projects First Annual Loss in Three Decades After Split With Kanye West
Ronald Martinez/Getty Images
Adidas is expecting to see a huge loss in 2023, the likes the company hasn't seen in three decades, following their split with Kanye West.
On Wednesday (March 8), the German shoe giant reported a fourth quarter operating loss of $763 million. For 2023, Adidas is projecting a $738 million full-operating loss, which would be the company's first annual loss in 31 years.
Underlying operating profits are expected to "be around break-even level reflecting sales loss of around € 1.2 billion and corresponding negative operating profit impact of around € 500 million from potentially not selling Yeezy stock," Adidas reports. "Reported operating loss to be € 700 million including additional negative impact of € 500 million from potential Yeezy inventory write-off and up to € 200 million one-off costs."
"2023 will be a transition year to build the base for 2024 and 2025," said Bjørn Gulden, CEO of Adidas. "We need to reduce inventories and lower discounts. We can then start to build a profitable business again in 2024. Adidas has all the ingredients to be successful. But we need to put our focus back on our core: product, consumers, retail partners, and athletes. We will work on strengthening our people and the Adidas culture. Motivated people and a strong Adidas culture are the most important factors to build a unique Adidas business model again."
Gulden continued: "A business model built to focus on serving our consumer through both wholesale and DTC, that balances global direction with local needs, that is fast and agile, and of course, always invests in sports and culture to keep building credibility and brand heat. Adidas is a fantastic brand, a fantastic company with great infrastructure and great talented people. We will bring it back to be the best sports brand in the world once again."
Adidas cut ties with Kanye West following continual anti-Semitic comments from the polarizing rapper in October of 2022, with the company initially announcing it would take a $263 million hit in income for 2022. In November of 2022, the company announced plans to sell Yeezy designs without the Yeezy name, in a move that would reportedly save around $300 million. Last month, Adidas announced it expects to take a $1.3 billion loss by dropping Kanye. A couple weeks ago, news broke that Ye and Adidas had agreed to sell the remaining Yeezy inventory, though Adidas would not confirm the deal.
The ended partnership has also affected Ye's pockets as well. His billionaire status was reportedly obliterated by the terminated partnership with the shoe giant.
See 20 of the Best-Selling Hip-Hop Albums of All Time