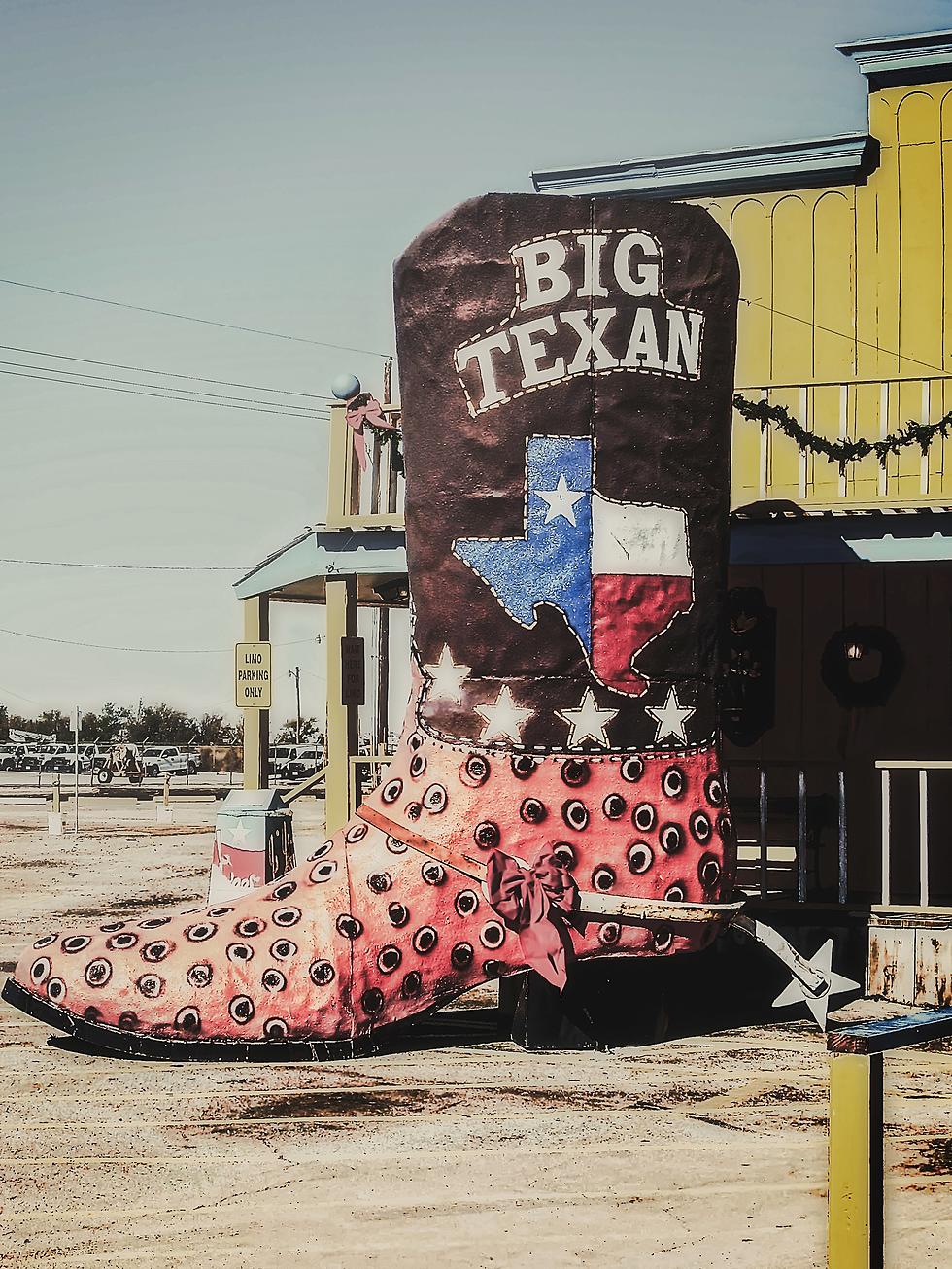 Man Goes Viral for Destroying Big Texan Challenge in Amarillo, But Have You Seen the Record Holder Video?
Unsplash User K Mitch Hodge
Yeah what this guy did was very impressive, BUT I don't know if you know about the record holder for this famous Texas challenge.
Keep Scrolling to Check Out the Big Texan Record
Over the weekend, I saw everybody sharing this video of a guy attempting the Big Texan Steak Challenge in Amarillo. 72 oz steak, baked potato, shrimp cocktail, a roll, and a salad. You have an hour to finish and if you do the meal is free. As someone who loves to do food challenges, allow me to shameless share my videos.
Watch My Food Challenge Videos Below
As you can see from my playlist above, I have never done the Big Texan Challenge, but it is definitely on the bucket list for food challenges. Over the weekend, everyone was talking about this guy below. Who did the Big Texan in under SEVEN MINUTES. Which sounds insane.
Watch the Under SEVEN Minute Big Texan Challenge Below
Quite impressive sir, but what no one is talking about is how this is not the record for the Big Texan Challenge. This is the second fastest time ever recorded. So who has the first? That would go to Molly Schuyler with a time of 4 MINUTES AND 28 SECONDS. HOLY F***ING S***! Prepare yourself for this, Molly ate TWO of the challenges when she broke that record.
Watch the Record for the Big Texan Challenge Below
In the description for this video, Molly said she wanted to try and eat THREE of the Big Texan Challenges one day. So did she ever do this? Yup, back in 2015 she ate three of them in under 20 minutes.
Watch Molly Eat Three Big Texan Challenges in One Sitting
I won't lie, what that guy did over the weekend is quite impressive. I am just saying, don't ever forget the God of the Big Texan Steak Challenge Molly Schuyler. You put some respect on her name!
Wichita Falls Needs These 8 Fast Food Places
Texas Towns Named After Food
There are plenty of towns in the Lone Star State with quirky names. In some cases, the folks who came up with the name for their town were clearly thinking with their bellies. Here are nine of those towns.