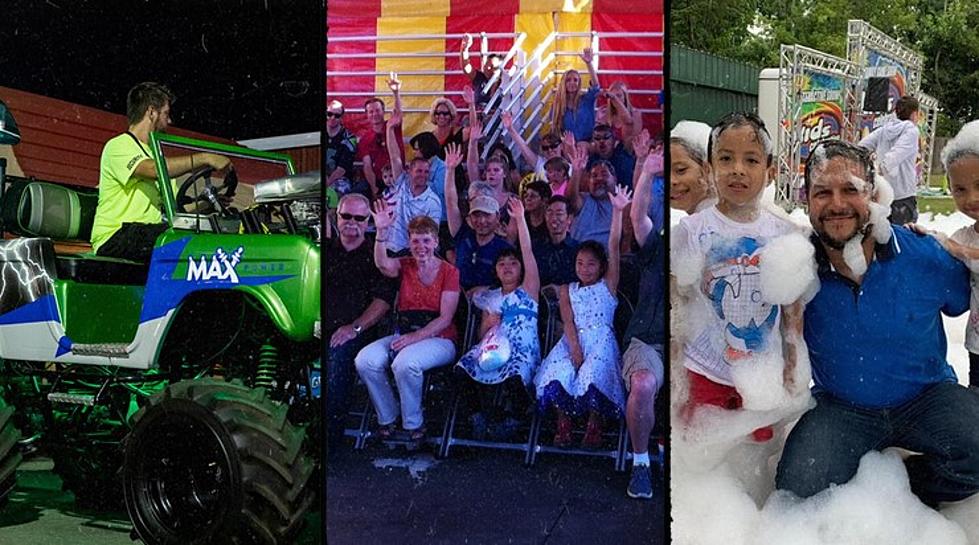 Everything Going Down at the MPEC for The Big WF Fair
big wf fair
KEEP SCROLLING FOR A CHANCE TO WIN FREE PASSES
You may have heard the Big WF Fair is coming to Wichita Falls this week. Here is what you can expect to do this week once it opens up.
Where is the Big WF Fair?
It's going down at the MPEC. Opening Night is this Friday April 21,2023.
When is the Big WF Fair?
You can come check out the Big WF Fair from April 21 until April 30. So plenty of time to take advantage of everything they have to offer. The fair will be open Monday through Friday at 5PM to 11PM. Then on Saturday and Sunday at 1PM to 12AM.
What Does the Big WF Fair Have?
As with any fair coming to town. You can take advantage of some amazing food, ride some thrilling rides, and check out some amazing shows. Here are some of the things that the Big WF Fair does different than the other guys.
Max Power and Nitro!
Max Power is a nine foot tall robot that will be walking around the Big WF Fair. He's accompanied by a giant four wheeler that will be blasting music. So the kids can dance and sing along Nitro all night.
Kid's Celebration
An interactive game show that is fun for the whole family. Kids of all ages are invited to come on stage to compete in some fun games to see who the best in Wichita Falls is. The show will be going on throughout the night so be sure you check it out at least once on your visit.
Foam Zone
Do I really need to explain the foam zone? If your kids love playing with bubbles, let's amp up the fun with a full foam zone for them to go play in. This looks like one of the more popular areas for the kids at the Big WF Fair.
Majestik Mini Spectacular Show
These guys and gals will be performing with dirt bikes, trapeze acts, fire, and even the giant ball to see if they can go upside down without falling off the bike. Check out some footage of them above.
Special Nights (Save Some Bucks)
Opening night is of course a special night on April 21st, but the Big WF Fair wants to help the budget friendly folks out there so be sure you take advantage of two nights once they're open.
Tuesday April 25th Two For Tuesday (Get in two for the price of one.)
Thursday April 27th Dollar Day (All rides cost just one dollar to ride)
If you want to get more info on tickets, you can check out the Big WF Fair website and to score some FREE tickets from us, click that button below.
This Wichita Falls Home Was Once a Recording Studio
Back in the day, Wichita Falls was home to Nesman Studio. Who had some very famous clintel come in throughout the years, including Buddy Holly. Today though, the recording studio is gone and it's just a house at 3108 York Avenue. Check it out below.
Texas Family Went to EVERY Buc-ee's in Texas
We have all thought about doing it. Stopping at every Buc-ee's while on a road trip, but this family did it over Spring Break and shared the photos with the world. Check them out below.