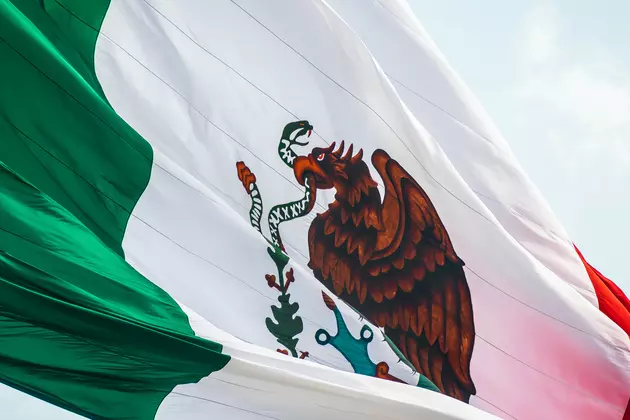 Texas Tech To Play in Mexico? It's Going to Happen
Jorge Aguilar, unsplash.com
The Big 12 announced on Thursday that it has a plan to go international. The conference announced an extension into Mexico and that the conference had established Big 12 Mexico.
In the coming years the Big 12 will play men's and women's basketball games, women's soccer, and even baseball games in Mexico. The first Big 12 Mexico matchup will be between Kansas and Houston in Mexico City. Both the men's and women's basketball teams will travel to Mexico City to play in December of 2024.
According to a press release from the Big 12, women's soccer teams and baseball teams from the Big 12 will play in exhibitions against teams from the region in Mexico.
And one of the biggest items to take away from Thursday's announcement from the Big 12 is that a bowl game will be established in Monterrey beginning in 2026.
"Mexico is a natural extension to the Big 12 footprint, and I'm thrilled to introduce Big 12 Mexico as the Conference's first-ever international presence," said Commissioner Brett Yormark. "Through Big 12 Mexico, our student-athletes will have the opportunity to compete in an international setting, and our Conference will have the chance to showcase our brand across Mexico."

Leading up to the launch of Big 12 Mexico and throughout 2023, FOX Sports and ESPN will help seed the Big 12 product across Mexico and Spanish-speaking communities through their ESPN Deportes (U.S – based), ESPN Mexico and ESPN on Star+ (Mexico – based channels and OTT service) and FOX Deportes (U.S. – based) channels, which will air select Big 12 football and basketball games. Additionally, the Big 12 will look to secure for the first time Spanish radio broadcasts for Big 12 Football and Basketball Championships in 2023-24 and beyond and will implement a robust Mexico digital strategy.
So what about Texas Tech playing in Mexico? It's going to happen at some point with everything that is being planned. And come on, Texas Tech Football playing in Mexico in a bowl game? The tortillas flying in the air, the singing of the Matador Song, it all just seems perfect. So you know it will happen. The question is, who would you like Texas Tech to face in a bowl game in Mexico?
SEARCHING: Texas Girls Reported Missing In 2023
Below is a list of female youths from Texas who have been reported missing. The contact information for their hometown law enforcement has been provided for each one.
This is a continuously updated list and once a youth has been located, they will be removed from the list.
The Ultimate Texas Bucket List
21 Lubbock Businesses Adding More Locations