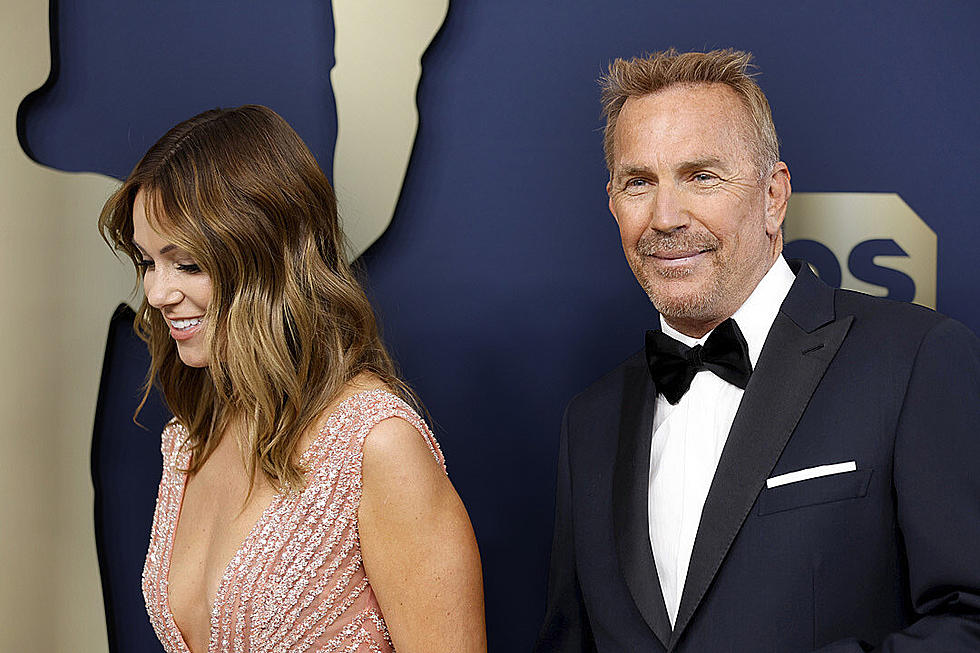 Kevin Costner Divorce Judge Orders Estranged Wife to Pay His Attorney Fees
Getty Images
Kevin Costner's estranged wife of 18 years will have to pay part of his attorney's fees in their ongoing divorce, the judge in the case has ruled.
Fox News reports that Judge Thomas Anderle handed down a ruling on Wednesday (Sept. 6), ordering Costner's ex, Christine Baumgartner, to pay "reasonable attorney's fees and costs incurred" after Costner argued that she had "refused in bad faith" to answer questions from his attorneys about her financial situation despite repeated requests.
Costner filed paperwork in August accusing his wife of 18 years of "gamesmanship of the worst sort" as she sought to delay a hearing on the couple's premarital agreement after he served her with discovery requests in May.
Judge Anderle ordered Baumgartner to pay Costner $14,237.50 and answer his questions by Sept. 22. The judge denied Baumgartner's request to also sanction Costner in the amount of $9,000 and force him to turn over documents related to his finances, saying, "I spent a lot of time trying to capture exactly what it is you didn't have."
It's Costner's second legal victory in a week in the contentious divorce. The previous Friday (Sept. 1), Judge Anderle ordered Costner to pay Baumgartner $63,209 per month in child support for their three children. That's slightly less than half of the $129,755 that Costner has been paying since a temporary ruling in July, and just over one-quarter of the $248,000 per month Baumgartner initially asked for after she filed for divorce in May, citing irreconcilable differences.
Speaking to Fox News Digital after the Sept. 1 ruling, Costner did not take a victory lap, saying, "There is no winner...and it's this big, crazy thing called life and how it unravels so quickly."
The Oscar winner also spoke to Access Hollywood as he left the hearing, saying, "This is a horrible place to be, but this is where we're at."
Nonetheless, Costner tells Fox News Digital that he's confident he and his ex can co-parent their kids, calling her "an incredible mom."
"We will figure it out and we'll share," he states.
The former couple will return to court in November for a hearing to decide Baumgartner's challenge to their prenuptial agreement from 2004.
PICTURES: See Inside Kevin Costner's Spectacular Colorado Ranch
Yellowstone star Kevin Costner lives the ranch life when he's off the set of the hit show, too. The Oscar-winning actor owns a 160-acre ranch in Aspen, Colo., that's a spectacular getaway, complete with a main residence, a lake house and a river house.
The luxury retreat also features a baseball field, a sledding hill, an ice rink, multiple hot tubs and views of the Continental Divide. The ranch property comfortably sleeps 27 people, and it's currently available to rent for 36,000 a night.
22 'Yellowstone' Facts You Probably Didn't Know
How big of a fan of
Yellowstone
are you? These 22 facts about the Paramount Network show are sure to stump even the most dedicated viewers. They're almost all about the cast members and their real-life passions and roles. John's kids? Beth's accent? Rainwater's guitar playing? Tate's spoilers? It's all part of this list of 22 Facts You Probably Didn't Know About Yellowstone.