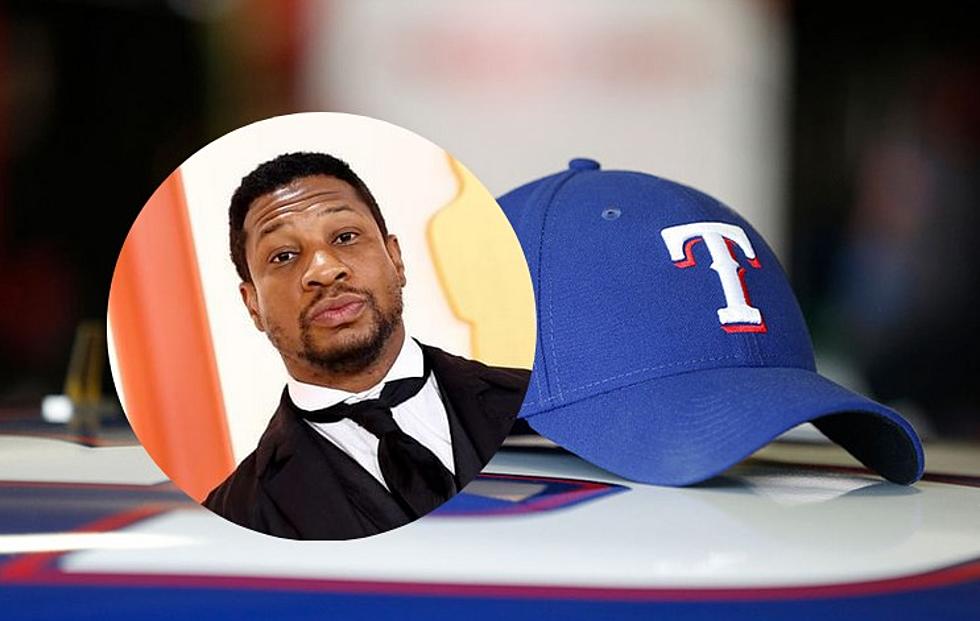 Jonathan Majors Was Going to Star in a Commercial for the Texas Rangers?
Getty Images
The Texas Rangers apparently were about to announce an ad campaign with a HUGE actor right now, but they're in the news for not good things.
What Happened with Jonathan Majors?
Jonathan Majors has been in some pretty big movies this year. Antman and the Wasp: Quantamania were he played Kang and for now is going to be villain in the next phase of the MCU. Also he recently played Damain in Creed III where he was the fighter going against the iconic boxer. However, Jonathan Majors has been accused of domestic violence in recent weeks and he's losing roles left and right.
I believe you're innocent until proven guilty, but we all know how that works nowadays. Once the word is out, everyone is going to distance themselves from you. Here is what I did not know, Jonathan Majors was about to do an ad deal for the Texas Rangers. That is apparently no longer happening according to Deadline.
Why Jonathan Majors for the Texas Rangers?
Although he was born in California, he actually spent most of his high school years in the Dallas area. So I assume trying to get a hot 'local' name right now in your ad campaign would be a big deal. No word on what the commercial was going to be about, but basically the Texas Rangers have said this is no longer happening.
What Now for the Texas Rangers?
Is it possible this ad campaign was for the new City Connect jerseys? Like I said, the Rangers are not talking anything about this ad campaign that they were going to use Majors for. The only ad I assume you would be running in the middle of season would be for these new uniforms, is it possible Jonathan would have been in this ad above? Guess we will never know.
Ten Movies You DIDN'T Know Were Shot in Texas
We have plenty of classic movies filmed in Texas that brag they're set in Texas. What about the movies that are shot here that pretend to be somewhere else? This is what we're taking a look at today.
Weird Wichita Falls Ebay Items
If you type Wichita Falls into Ebay, what will you find? Here are some of the strange items I found for sale today.