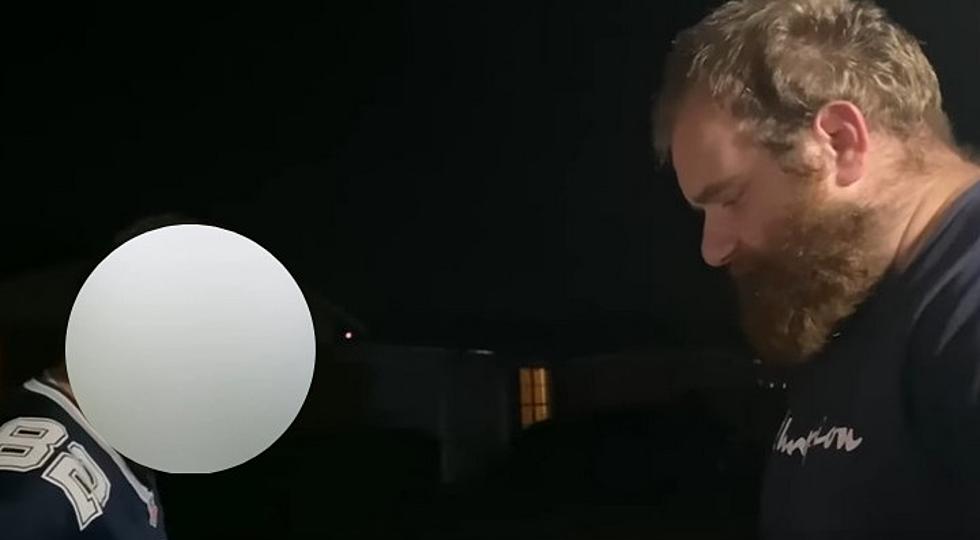 Man Claims To Have Caught Sexual Predator in Wichita Falls, Texas [VIDEO]
YouTube
TRIGGER WARNING: For graphic content related to the abuse of minors
Do we have a 2023 version of "To Catch a Predator" happening in Wichita Falls, Texas?
We have an interesting video recently uploaded to YouTube from a group called NVCAP. That stands for Non Violent Citizens Against Predators. Over the past year, the YouTube page has been posting videos claiming to be catching folks who believe they're chatting to minors. Videos have been posted in several states and the laws are different in every state.
Here in Texas, the law is clear:
A person commits an offense if the person, over the Internet, by electronic mail or text message or other electronic message service or system, or through a commercial online service, knowingly solicits a minor to meet another person, including the actor, with the intent that the minor will engage in sexual contact, sexual intercourse, or deviate sexual intercourse with the actor or another person.
Even if the person you're talking to is of age, if you believe they're under seventeen-years-old, you can be charged with a crime if your conversation is sexual. Now I had my suspicions about this video being fake, but this man is clearly in Wichita Falls. He goes to the Wichita Falls Police Department at the end of the video with all of the messages this man has allegedly sent to someone he believed was 14-years-old.
The messages he allegedly sent were sexual in nature. You can hear what he allegedly sent at around 7:30 mark in the video. The video is just under an hour and the man you see confronting this alleged predator is Alex Rosen, founder of the YouTube Channel NVACP. I reached out to him and he says he has not heard anything back yet from the Wichita Falls Police Department.
You can see at the end of the video, he clearly turns over everything he has to the police. I have reached out to the Wichita Falls Police Department about this video and at this time have heard nothing back. I have waited 24 hours to post this story in the hopes that the Wichita Falls Police Department would get back to me. I have still not heard back from the Public Informations Officer.
Other Sexual Predators in the Texoma Area?
Alex Rosen shared some other videos from our surrounding area with me as well. He says YouTube has taken those videos down, but they're posted on his Rumble page.He has videos from Vernon and Decatur as well. A clip from Decatur was recently posted on his Twitter, which ended with the individual in handcuffs.
Earlier this year, an arrest was made in Oklahoma City that Alex helped in. A man believed he was talking to an eleven-year-old from Lawton. This lead to him being arrested and charged with facilitating sexual contact with a minor and buying, possessing, or procuring child pornography.
I hope to never see Alex in our city again. He is welcome to enjoy a visit for some food or something. I just don't want to see another video from grown men messaging underage kids ever again in Wichita Falls. Alex does these cases all over the country and don't think he won't make a trip back here if he sees somebody doing this again in our city.
Texoma's Most Wanted Fugitives of the Week March 3, 2023
Texoma's Most Wanted Fugitives of the Week February 10, 2023