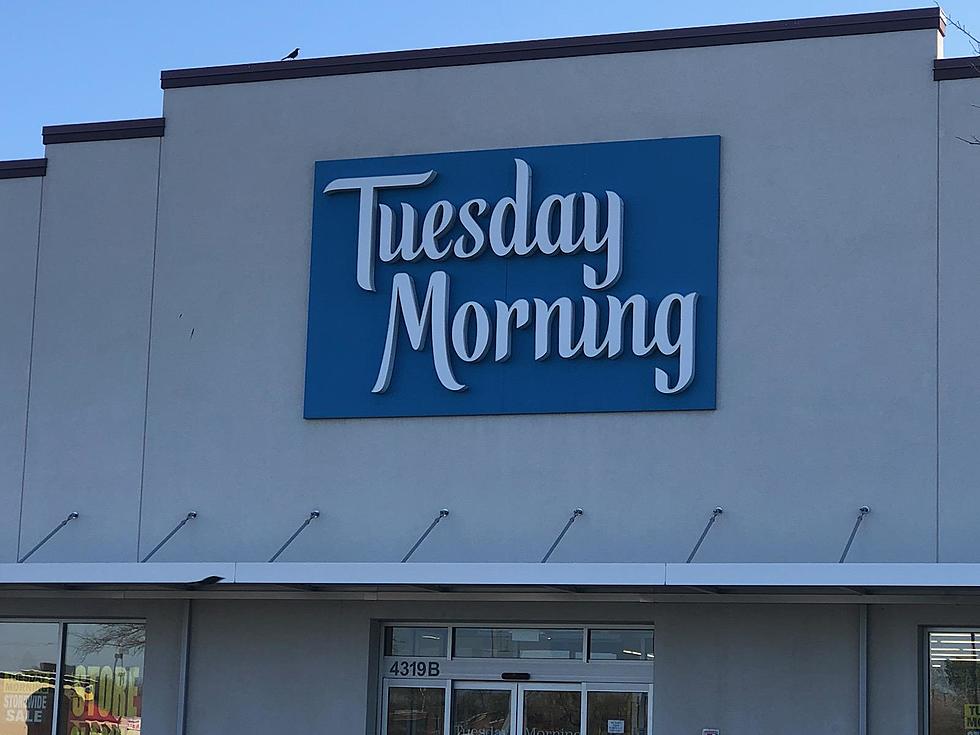 Texas Based Tuesday Morning Files for Bankruptcy, Will Wichita Falls Still Have a Store?
Townsquare Media
Not good news for Tuesday Morning fans today, the company has officially filed for Chapter 11 bankruptcy protection.
Tuesday Morning actually launched just south of us in Dallas back in the mid 1970's. The company currently has 487 locations, but sadly it looks like some of those locations will be closing their doors. The company said it must restructure its "exceedingly burdensome debt." So this means closing some locations throughout the country.
According to source with the Dallas Morning News, 24 locations will be closing across Texas. Back in 2020, Tuesday Morning filed for bankruptcy and closed over 200 stores across the country. Now a few years ago, Wichita Falls was safe from that wave of closings, but things are not looking good.
Future of Tuesday Morning in Wichita Falls
According to that list from the Dallas Morning News, the Wichita Falls location on Kemp Boulevard is a causality of the Tuesday Morning bankruptcy announcement. It looks like Tuesday Morning is planning to close half of their 487 stores across the country. According to NBC DFW, 265 stores will be closing in total across 40 states.
We do not have an official closing date for our Wichita Falls location. It looks like a company called Gordon Brothers was hired to liquidate the stores in an effort to sell as much of the inventory as possible.
It always sucks to see any retailer closing in our city because that means some folks will be out of work. Hopefully everyone lands on their feet once another store leaves our area. We had some big names leave Wichita Falls in 2022, like Dillard's and Bed, Bath, and Beyond.
Creepy Photos of Dillard's in Its Final Days at Sikes Senter Mall
Dillard's is only a shell of itself here in its last days in Sikes Senter Mall.
Texoma High School Mascot Battle, Who Wins?
If you put all the mascots in Texoma up against each other in a fight, who comes out on top? I did a full breakdown on the science behind each logo this morning and we go from worst to first.