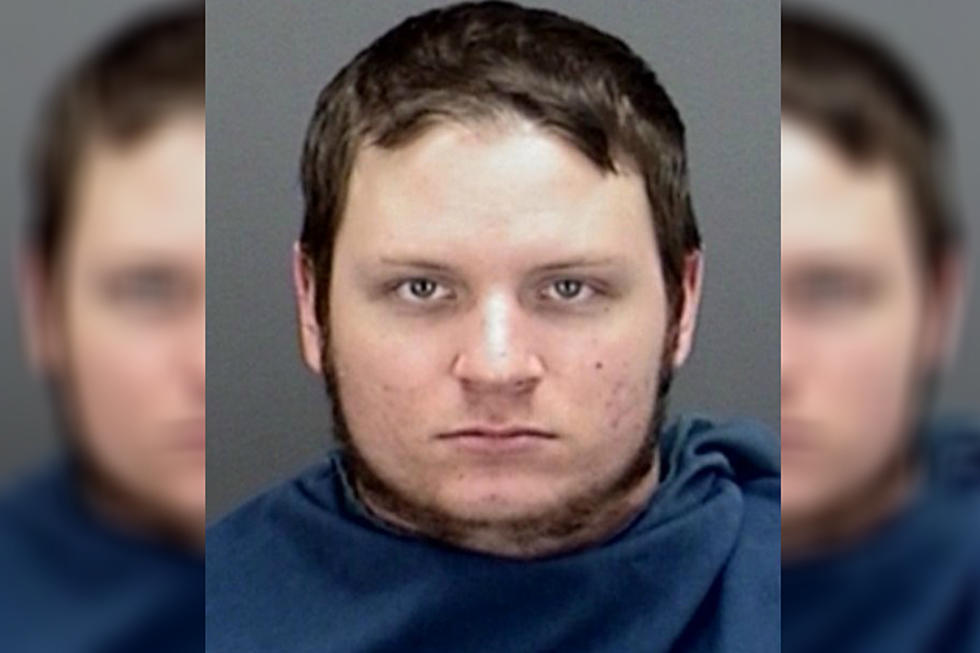 Wichita Falls Man Arrested After Damaging Lucy Park Bridge With Truck
Bowie Dane Pohlod (WFPD)
There are several reasons that motor vehicles are not allowed onto the Circle Trail. One is the safety of the walkers, runners and cyclists.
Another is that the bridges are not rated for motor vehicle traffic. 22 –year-old Bowie Dane Pohlod found that out the hard way when he drove his pickup truck onto the trail in Lucy Park over the weekend.
Wichita Falls Police were dispatched to Lucy Park shortly before 7:30 Sunday morning after reports of suspicious activity. A Wichita Falls police officer saw the truck driving through the trails, the driver attempt to cross a footbridge near the swinging bridge, but got stuck when the wooden deck collapsed under the weight of the Ford F250.
A tow truck was called to remove it, leaving about $4,500 damage to the bridge. 

Police contacted the truck's owner and he was arrested and charged with criminal mischief. Another man at the scene was charged with public intoxication.
Pohlod's bail was set at $3,500 and was no longer in the Wichita County jail as of Monday evening.
This portion of the trail will be closed until the bridge can be repaired. The Circle Trail is a wonderful asset to our community and I saw several people out enjoying the day late Sunday afternoon. Fortunately, they were all walking, running, or riding their bikes.
MORE: Texoma's Most Wanted Fugitives of the Week