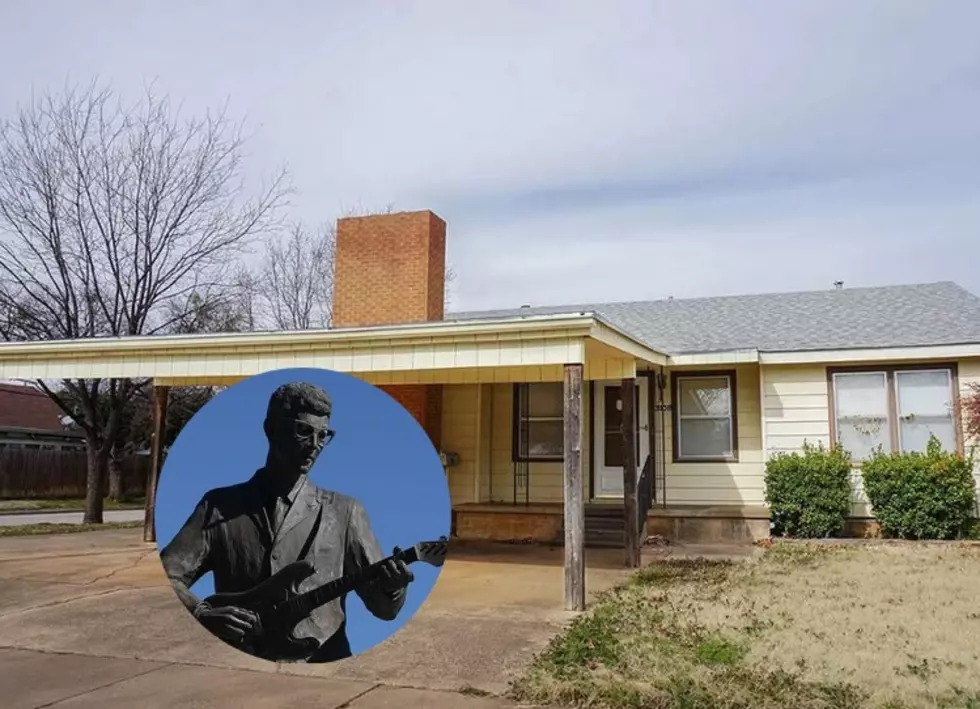 This Unsuspecting House in Wichita Falls Was Once a Famous Recording Studio
Getty Images/ Zillow
If you drove by this house today, you wouldn't think it was a famous Wichita Falls landmark. However, back in the day countless artists flocked to it because it had some of the best equipment in Texas.
So today I saw these photos above from the Wichita County Texas Archives. I have done stories on several of these events in Wichita Falls, but not one on the man pictured in the bottom right corner. That is Lewis Nesman who was the owner of Nesman Studios here in Wichita Falls.
History of Nesman Studios
In doing some research on this place I discovered they had a studio in another part of town back in 1949, in 1953 they opened up a new studio at 3108 York Avenue in Wichita Falls. Nowadays the recording equipment is gone and it's not even a studio anymore. It's just a normal unsuspecting house in Wichita Falls. Back in the day though, countless famous artists visited Nesman Studios to record music.
Studio time was $20 an hour, back in the 1950s, according to an archived article from 1990. Apparently Mr. Nesman became fascinated with the recording business because his father was a radio engineer. Nesman would actually cover for him occasionally on air to help out his dad if he had to step out for a minute.
Buddy Holly Famous Wichita Falls Recording
Mr. and Mrs. Nesman opened up the recording studio and were able to get some pretty big names in the building. Including recording a demo tape for Buddy Holly. According to that article mentioned above, he recorded at least two songs in Wichita Falls. 'Down the Line' and 'You and I Are Through'.
I cannot find the actual demos online, but apparently they're on a Buddy Holly compilation album called Down the Line Rarities. It's two discs with over 50 Buddy Holly songs and it looks like the Wichita Falls demos are on there. Now here's something funny I found in my research. Buddy Holly's real name is actually Holley. Four demos were sent to the record company. One of them being from Wichita Falls, apparently one of the demos had a misspelling of his name as Holly. So the record contract said Buddy Holly when he got it and the misspelling just stuck.
I have no idea if it was the Wichita Falls demo that had the misspelling, but it would be crazy if our town changed history forever. Below you can check out some photos of the house where Nesman Studios once stood and what it looks like today. At the end of the article, the Nesmans told the interviewer they could send letters to 3108 York Street in Wichita Falls.
This Wichita Falls Home Was Once a Recording Studio
Back in the day, Wichita Falls was home to Nesman Studio. Who had some very famous clintel come in throughout the years, including Buddy Holly. Today though, the recording studio is gone and it's just a house at 3108 York Avenue. Check it out below.
Texas Towns Named After Food
There are plenty of towns in the Lone Star State with quirky names. In some cases, the folks who came up with the name for their town were clearly thinking with their bellies. Here are nine of those towns.