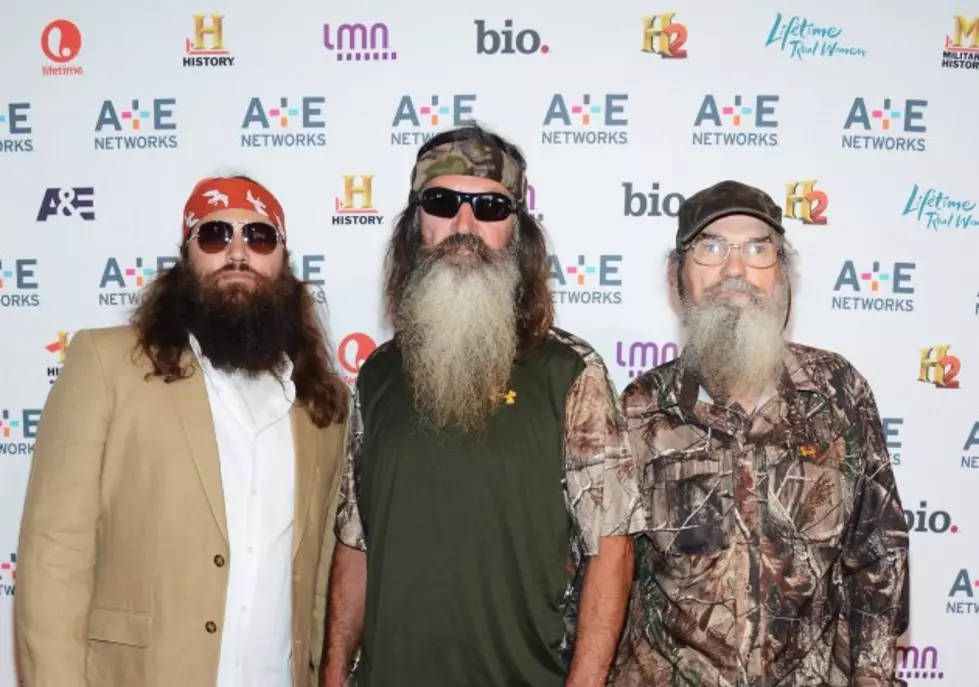 A&E Lifts Phil Robertson's Suspension From 'Duck Dynasty'
(Getty Images)
As quickly as the 'Duck Dynasty' controversy began, it is ending as A&E has lifted the suspension of 'Duck Dynasty' star Phil Robertson following his controversial GQ interview.
In a statement released earlier today, the A&E Network noted that their hit TV show would continue filming in the New Year with the entire Robertson family,
Duck Dynasty is not a show about one man's views. It resonates with a large audience because it is a show about family … a family that America has come to love.

While Phil's comments made in the interview reflect his personal views based on his own beliefs, and his own personal journey, he and his family have publicly stated they regret the 'coarse language' he used and the misinterpretation of his core beliefs based only on the article.  He also made it clear he would 'never incite or encourage hate.'
In response to Robertson's statements, which many interpreted as Robertson linking homosexuality to bestiality, A&E has also said they will air PSAs "prompting unity, tolerance, and acceptance among all people."
While much of the controversy centered on Robertson's anti-gay comments and GLAAD's ensuing response, attention was diverted from other controversial comments Robertson made in the same interview about pre-Civil Rights African-Americans,
I never, with my eyes, saw the mistreatment of any black person. Not once.  They're singing and happy. I never heard one of them, one black person, say, 'I tell you what: These doggone white people' – not a word!... Pre-entitlement, pre-welfare, you say: Were they happy? They were godly; they were happy; no one was singing the blues.
Civil Rights advocate Reverend Jesse Jackson spoke out against Robertson following his infamous GQ interview, and his organization, Rainbow PUSH Coalition, is now saying they are highly disappointed that A&E would so quickly reverse their suspension, not making Robertson miss out on a single episode.  According to Janice Mathis, VP of Jackson's Rainbow PUSH Coalition,
A&E hasn't given sufficient consideration to how Americans see themselves today. Phil Robertson's views are a throwback to a bygone era.  It's disappointing to see a media company like A&E, despite pressures, give in to a segmented audience that doesn't reflect mainstream America.

Reverend Jackson is disappointed, as are we all, that someone can characterize an entire group of people in ways that are untrue and unflattering, and return to the air so soon.