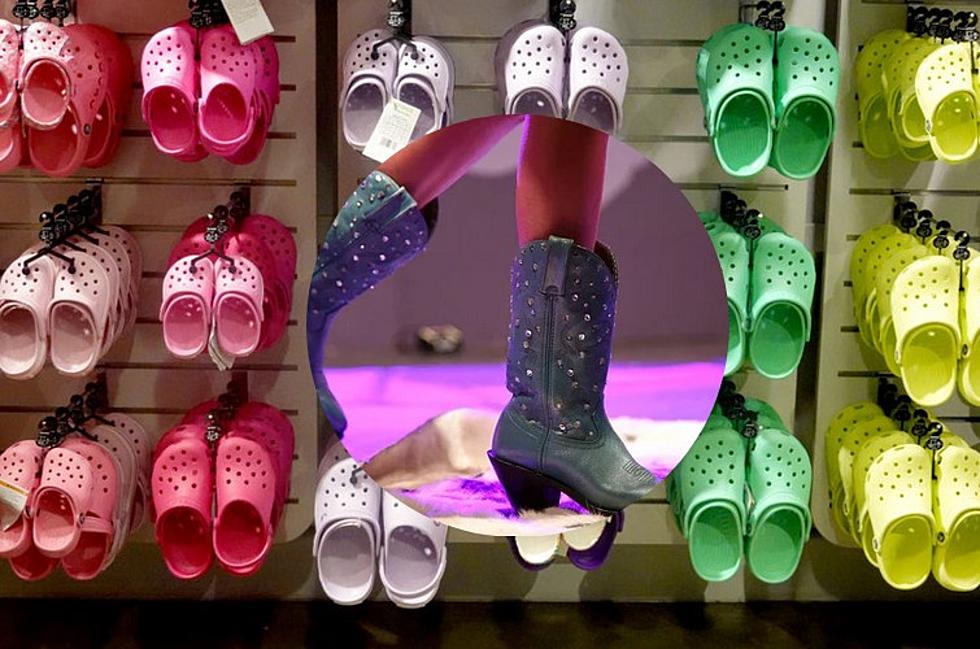 Texas, What's Your Opinion on Crocs New Cowboy Boots?
Getty Images
Yes, this is a real product coming soon.
Keep Scrolling to Check Out the Real Crocs Cowboy Boots
Well today logging into the internet, I thought I discovered an Etsy page for a meth head who claimed they had the perfect design for Crocs. Sadly, this is a REAL thing that Crocs plans to market to the people. I will admit, Crocs are an elite shoe...at a water park or if you're a small child. Yes, I judge adults that wear Crocs out in public, but hey you do you.
Croc Cowboy Boots
Mark your calendars for Croc Day, which I didn't even know was an actual holiday. As you can see, your Croc cowboy boots have everything you want in a Croc/Boot. By the way, I didn't know those little things you put into Croc holes are called Jibbitz. I tried to go onto the website to see how much these abominations cost, but sadly nothing is listed for Croctober (Once again a thing I did not know existed until today).
So the poll today, would you honestly buy these and wear them in real life. I could totally see someone buying these as a gag gift and wearing them once. Would you realistically wear these things out day to day? I don't see it happening, but maybe I'm in the minority on this one.
Crocs says it's their most requested design so they finally did it. So get those credit cards ready folks...I guess these things will go fast.
Streaming Concerts for Austin City Limits 2023
If you have Hulu, here is who you can tune in to see as a part of your plan without dealing with the festival crowd.
Gallery Credit: Stryker
Stay at This Star Wars Style House in Texas
Gallery Credit: Stryker