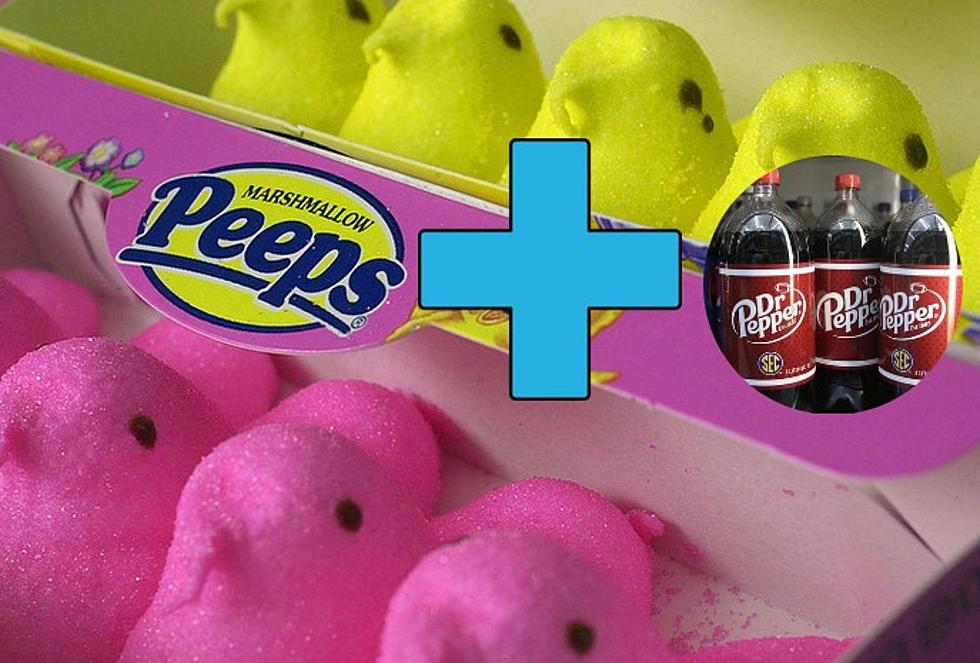 Hey Texas, Do You Have Your Dr Pepper Peeps for Easter Sunday?
Getty Images
This...this is a real thing?!
As the great Dr. Ian Malcolm once said,
Another Dr has a thing to say here in Texas and Dr Pepper is saying, "Why not?" So over the weekend, I happened to spot online someone bragging about Dr Pepper Peeps. Now I just happened to see this on April Fool's Day and thought haha, that's funny. Nope, this wasn't an April Fool's Prank this is a REAL product.
Peeps Is Going Hard in 2023
You see back on January 1st, 2023. Peeps announced all their new products for the year. Including a Peeps Mike and Ike Pop, Marshmallow Kettle Corn Peeps, and yes Dr Pepper Peeps. You can see the announcement for yourself below which was posted WAY before April Fool's Day.
I have to be honest with you. I am not a Peeps fan. Am I insane or was Peeps just an Easter thing in the 90's? They would pop up in the spring and then you would never see them again. Now the owner is pumping out Peeps for every holiday and then for some reason in 2023 it feels like they have lost their damn mind with these flavors.
Where to Get Dr Pepper Peeps?
We all know someone here in Texas that lives off of Dr Pepper and if you plan on getting them an Easter basket. Some glass bottles and these new Dr Pepper Peeps would make some good additions. The only problem with the Dr Pepper Peeps is that they're a Walmart exclusive, so you have to go there if you want to get some.
Top Ten Trashiest Towns in Texas
Time to take out the trash or show off the trash of Texas. Check out the top ten below.
Texas Family Went to EVERY Buc-ee's in Texas
We have all thought about doing it. Stopping at every Buc-ee's while on a road trip, but this family did it over Spring Break and shared the photos with the world. Check them out below.