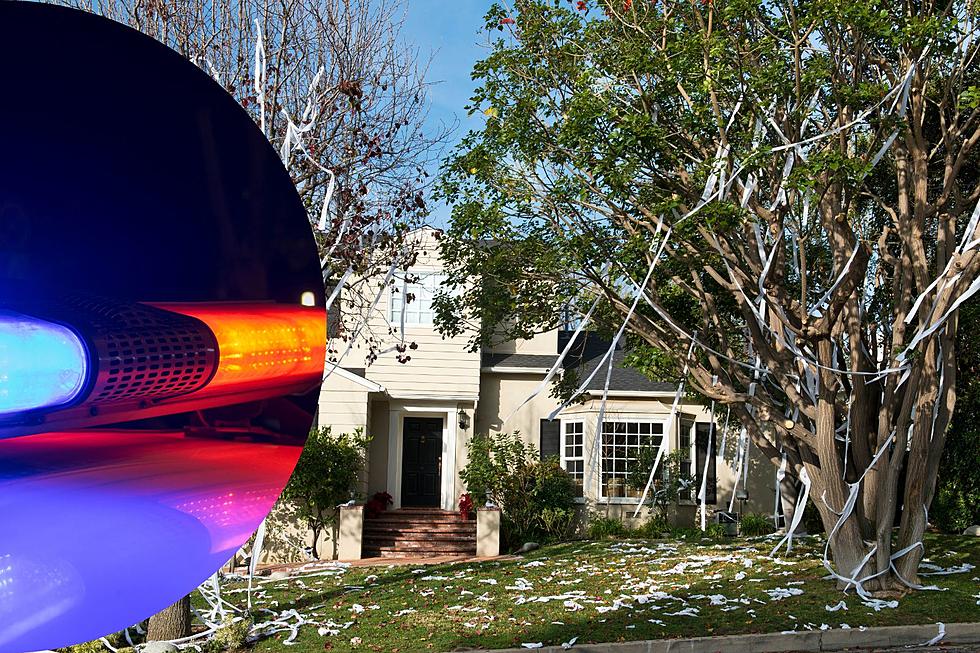 Wow, Texas Laws Could Send You to Jail for This Childhood Prank
Canva
Growing up I was fortunate to have 3 older brothers that taught me all types of useful stuff, and some not so useful things as well. One of those things that my brothers taught me was how easy it is to get in trouble. For example, we used to love to sleep outside as kids. Yes, it was fun, but what we really enjoyed was sneaking out and putting toilet paper on people's houses. While it was all fun when we were kids, it's not as funny now that we're adults and realize you could go to jail for doing that in the state of Texas. 
According to Legal Pro X, there are different criminal charges that you could receive for putting toilet paper on someone's home or car as a prank just depending on if any damage took place while doing the prank. Other things that you need to realize before attempting a prank like this, this could cause some real aggravation for the property owner, police officers also don't want to waste their time on a call about a prank. Just think about your consequences before you pull a prank that could get you in trouble.  
What Charges Could You Face For Toilet Papering a House in Texas?
The easy and small charge could be criminal mischief, but if you do real damage while pulling off the prank that could mean a criminal charge of vandalism. Side note, toilet paper is pretty simple to clean up, don't even think about throwing eggs, that can cause real damage and could bring serious charges and hundreds if not thousands of dollars in fines. 
You Will Probably Get Caught
When I was growing up things like Ring doorbell cameras, so we could attempt to get away with pulling off pranks like this. Now there are cameras on most homes, if you try something like this, you're most likely going to be caught on camera. So, unless you want to go viral online for all the wrong reasons, it's probably a good idea to not waste the toilet paper.  
LOOK: The top holiday toys from the year you were born
With the holiday spirit in the air, it's the perfect time to dive into the history of iconic holiday gifts. Using national toy archives and data curated by
The Strong
from 1920 to today,
Stacker
searched for products that caught hold of the public zeitgeist through novelty, innovation, kitsch, quirk, or simply great timing, and then rocketed to success.
KEEP READING: Check out these totally awesome '80s toys