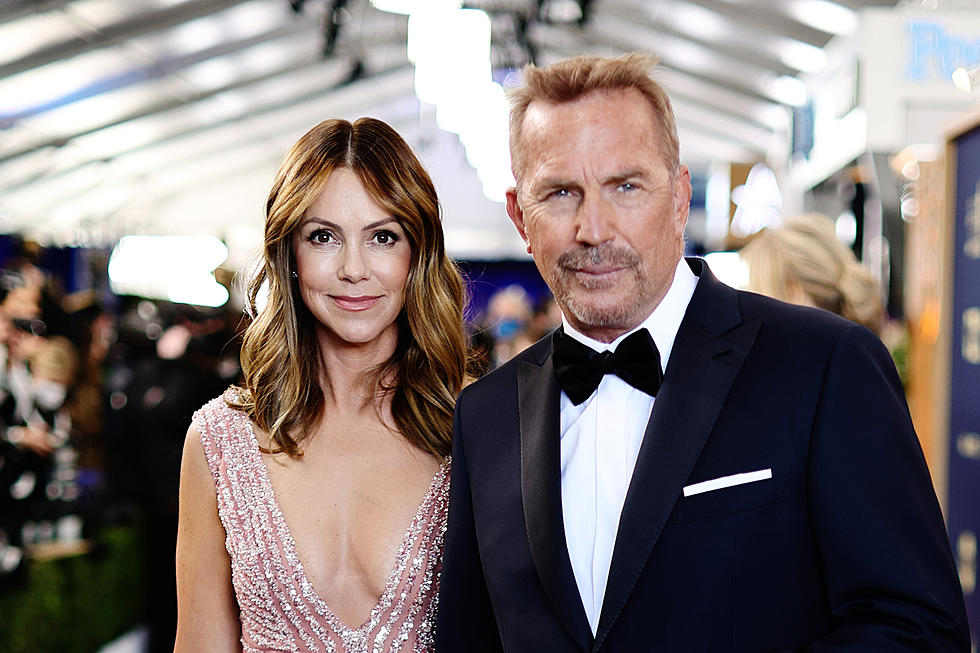 Report: Kevin Costner, Estranged Wife Split 'Several Times' Before Their Contentious Divorce
Dimitrios Kambouris, Getty Images
Kevin Costner and his estranged wife appeared to be the picture of marital bliss before their unexpected divorce, but in a new article, a source says the couple had split "several times" before amid her ultimatums.
The Oscar-winning actor and director's wife, Christine Baumgartner, filed for divorce on May 1, 2023, citing irreconcilable differences. According to reports, Costner's extremely busy schedule in filming Yellowstone and his upcoming epic Western, Horizon, played a role in her decision.
But a source tells OK! Magazine, "Kevin and Christine have split several times before. She has often given him ultimatums and threatened to end their relationship if he didn't comply."
According to that source, Costner's older children from previous relationships, as well as friends of the couple, "have taken his side in this," as Costner and Baumgartner have squared off both in the court of public opinion and in actual court.
Sources have said that while Costner knew his wife was unhappy with his packed work schedule and the absences it entailed, her decision to file for divorce still took him by surprise.
Related: Kevin Costner's Wife Gave Him This Ultimatum Before They Married
"Kevin thinks Christine abandoned him," OK!'s source states, adding that Baumgartner "didn't give him the opportunity to fix their marriage before calling it quits."
"He really was hoping to work things out to avoid this mess. But instead, it's only getting uglier," that source concludes.
Costner recently announced he's no longer under contract to Yellowstone after a showdown with producers over his shooting schedule for the second half of Season 5, which conflicts with Horizon. Costner's character will reportedly die early in the second half of Season 5, and Paramount has announced Yellowstone will come to an end after the new episodes.
Matthew McConaughey will reportedly headline a Yellowstone sequel, the details of which are to be announced.
As part of Taste of Country's comprehensive coverage of all things Yellowstone, check out our Dutton Rules podcast on Apple Podcasts and Spotify.
PICTURES: See Inside Kevin Costner's Spectacular Colorado Ranch
Yellowstone star Kevin Costner lives the ranch life when he's off the set of the hit show, too. The Oscar-winning actor owns a 160-acre ranch in Aspen, Colo., that's a spectacular getaway, complete with a main residence, a lake house and a river house.
The luxury retreat also features a baseball field, a sledding hill, an ice rink, multiple hot tubs and views of the Continental Divide. The ranch property comfortably sleeps 27 people, and it's currently available to rent for 36,000 a night.
22 'Yellowstone' Facts You Probably Didn't Know
How big of a fan of
Yellowstone
are you? These 22 facts about the Paramount Network show are sure to stump even the most dedicated viewers. They're almost all about the cast members and their real-life passions and roles. John's kids? Beth's accent? Rainwater's guitar playing? Tate's spoilers? It's all part of this list of 22 Facts You Probably Didn't Know About Yellowstone.