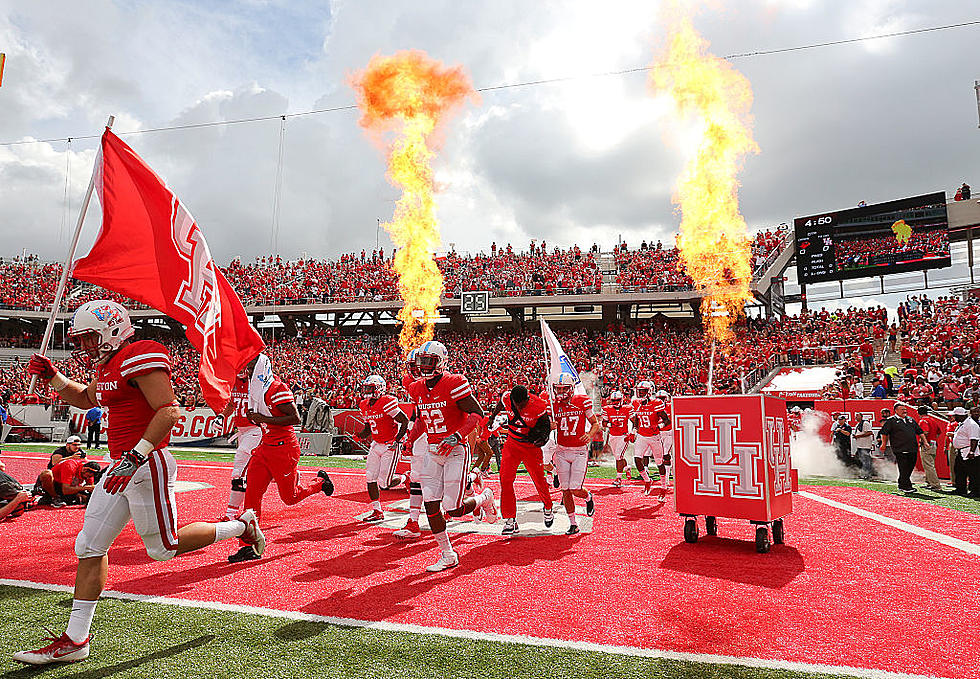 Looks Like the NFL and the University of Houston Have Some Beef Right Now
Getty Images
The NFL is not too happy with what is going on at the University of Houston and they have apparently asked them to stop.
What Is Going on at The University of Houston?
The Houston Cougars not having the best season right now. Currently sitting at 1-4 and it looks like their one win came against the University of Texas at San Antonio. Apparently because of that game the University of Houston has received a cease and desist from the National Football League. Why?
The "Luv Ya Blue" Uniforms
The University of Houston opened the season with these new uniforms which are clearly inspired by the team that is sadly no longer in Houston. The former Houston Oilers had one of the cleanest looks in the NFL and the local university wanted to show some love to the team. Looks like the NFL does not want these to be worn again.
Original Houston Oilers Uniform
I'm not sure who is honestly upset by this if it is the league itself or the Tennessee Titans who currently hold the rights to the Oilers merchandise. In fact, they actually wore them this past weekend in a game against the Falcons.
Titans Wear Oilers Throwbacks on Sunday
It is a little weird this cease and desist is coming so soon after the Titans game this past weekend. I assume they're the ones complaining to the NFL. I will admit, people do forget they were the Tennessee Oilers for one season when they moved out of Houston. So technically, this franchise was the Oilers in that state.
I say, let the University of Houston have some fun. It's a cool look and when people think of this uniform they think of Houston and not the team in Tennessee. Screw you NFL, leave the University of Houston alone.
Every Member of the Dallas Cowboys Ring of Honor (So Far)
When you look up at AT&T Stadium, you will notice the names of the Dallas Cowboys legends that have helped the franchise in one way or another. Here is everyone that has their name etched into Dallas Cowboys history forever.
Gallery Credit: Stryker
Remember When the Dallas Cowboys Practiced in Austin, Texas?
Today we're taking a look back before the Cowboys came to Wichita Falls for training camp and practiced at St Edwards University over in Austin from 1990-1997.
Gallery Credit: Stryker