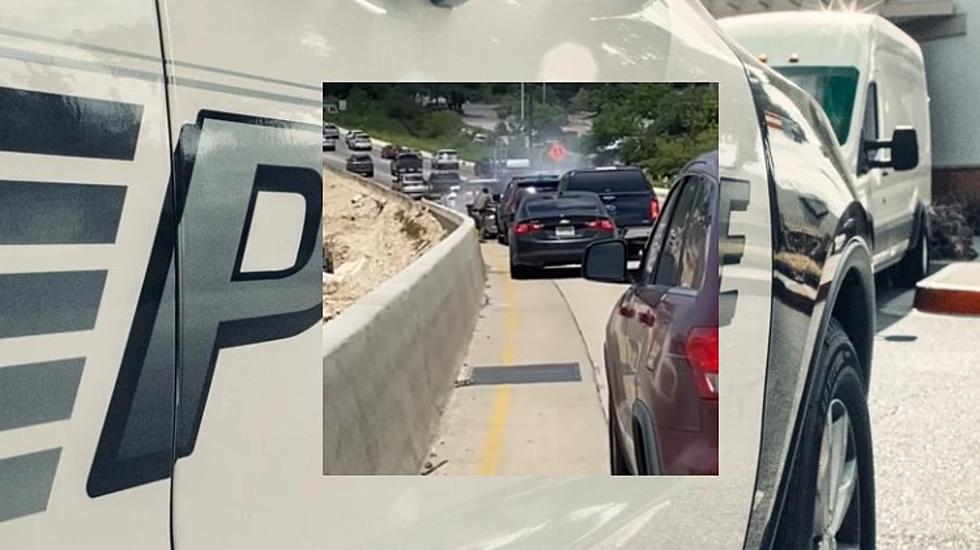 Gunfire Erupts on Major Texas Highway During Traffic Stop
YouTube
Police were conducting some surveillance in the area and attempted to pull this vehicle over. That is when things escalated.
Keep Scrolling for the Shootout
Yesterday afternoon around 1:30 PM, Texas Department of Public Safety Officers and ATF (Alcohol, Tobacco and Firearms) agents were conducting surveillance at the South Park Mall. Apparently they have had a lot of vehicle burglaries in recent weeks and were trying to catch someone in the act.
Chasing the Suspect
Looks like they found someone during their operation and the person attempted to flee onto the highway 281. Which actually runs all the way from Mexico to all the way in Canada, it's one of the longest highways in America. Well it looks like when officers attempted to pull the vehicle over, the suspect rammed into an officer's vehicle. That is when several shots were fired at the suspect.
Details on Those Arrested
Three people in total were in the stolen vehicle. One was taken to a nearby hospital with minor injuries while the other two were placed in custody. No names have been released at this time according to News4 San Antonio. These suspects most likely have several charges coming their way. Including, burglaries of vehicles, evading police, and aggravated assault for ramming into a DPS unit.
Check Out The Highway Shootout Below
It's been a crazy few weeks for shootouts on Texas highways. Just two weeks ago we had a crazy one caught by a police helicopter. You can check that one out here.
Texoma's Most Wanted Fugitives of the Week April 7, 2023
Texoma's Most Wanted Fugitives of the Week March 31, 2023