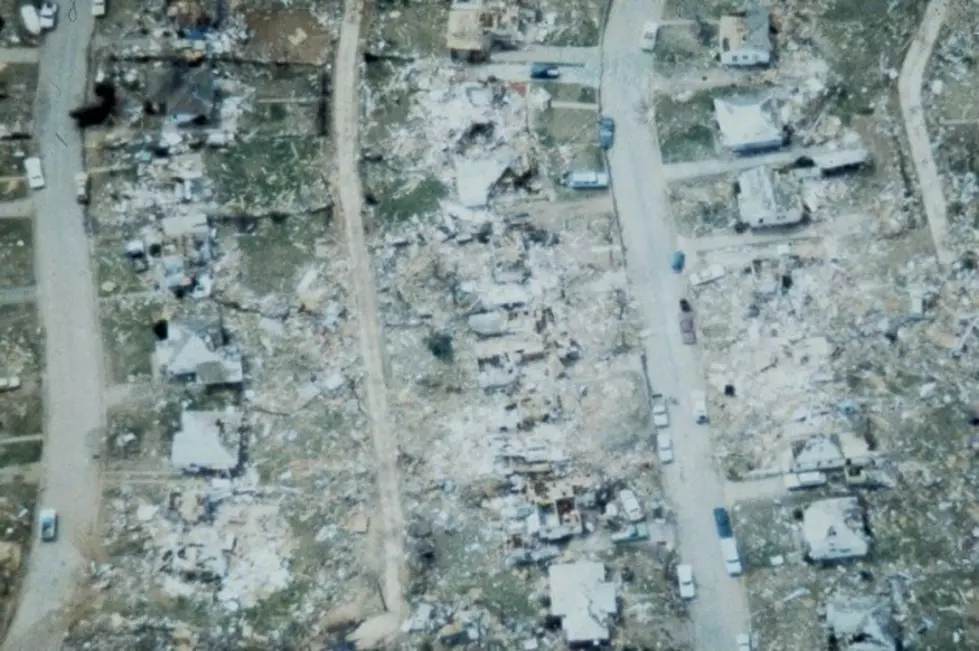 Stormy Night Leading Into Stormy Anniversary of Terrible Tuesday in Wichita Falls
The National Weather Service has thrown up the red flag.  Storms are expected to form in the panhandle and in Oklahoma tonight and swoop down upon Texoma as the evening goes on.  And of course, as is usually the case, the possibility of tornado's exists.
What makes this weather event any more significant than usual?  Well, if you were in Wichita Falls, Vernon, Seymour or Lawton, OK on April 10, 1979, you know what I'm talking about.  For those of you who were not, that day went down in history as what is now known as 'Terrible Tuesday'.  Tomorrow, April 10, marks the 33rd anniversary of that terrible day, when a mile-wide,  F-4 tornado ripped through Wichita Falls.  Tornado's also devastated Seymour, Lawton and Vernon, but the most significant damage and loss of life happened right here.
The multiple tornado's that struck the Metroplex last week should stand as a reminder that we must be vigilant.  No lives were lost in the DFW area outbreak last week.  I've heard over and over again how 'lucky' they were that, in spite of the number of tornado's and the intensity of the damage, no lives were lost.  Personally, I credit divine intervention for the lack of fatalities more so that so-called 'luck'.  Nonetheless, we must keep our eyes and ears open.  Keep your radio tuned to News Talk 1290 or keep our online stream open.
If you have a NOAA weather radio, keep it handy.  Flashlights, bottled water, important papers, a battery operated radio and a plan-all very necessary in our part of the world.  Have them ready to go at  moments notice.  Hopefully, it will be a quiet, uneventful anniversary for all of us.
Watch a video recap of the tornado that ripped through Wichita Falls on Terrible Tuesday, April 10, 1979: