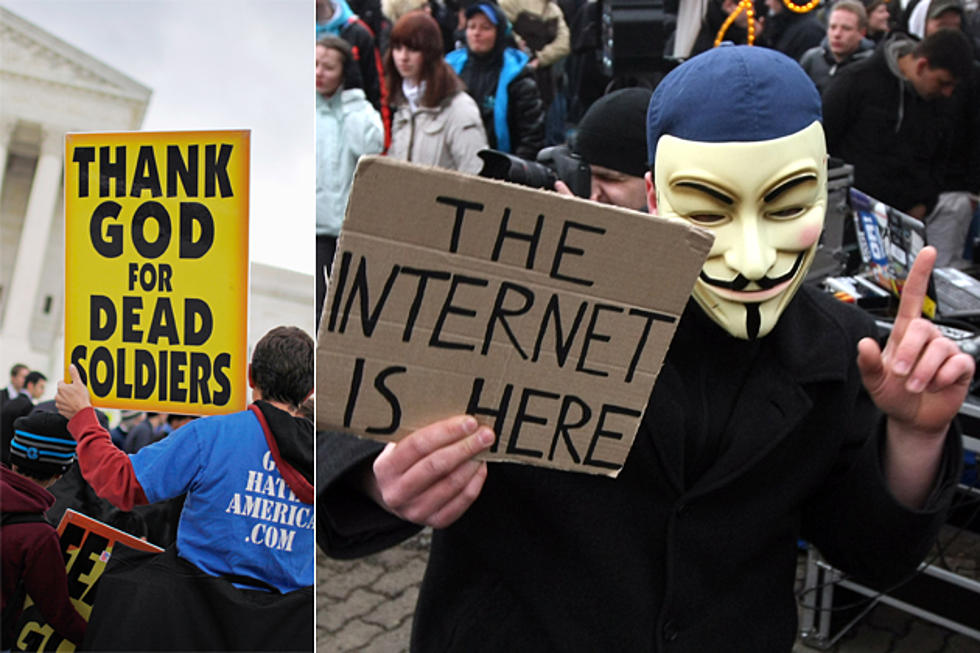 Westboro Baptist Church to Protest Newtown Funerals; Internet Retaliates
Left: Westboro Baptist Church member (Chip Somodevilla/Getty Images); right: Anonymous member (Adam Berry/Getty Images)
Members of the Westboro Baptist Church, known for protesting the funerals of U.S. armed servicemen and women, announced that they plan to picket the upcoming funerals of victims of the Sandy Hook Elementary School shooting. This did not go over well on the Internet.
First, Reddit responded. The site's users pledged a human wall to defend against and counter the WBC protests.
Finally, Shirley Phelps-Roper, the WBC spokesperson who initially tweeted her group's intent to protest the Newtown funerals, had her Twitter account hacked. The hacker, who is probably the infamous (and Internet-banned) 15-year-old Cosmo the God, released her phone number and is using the account primarily to retweet anti-WBC commentary.