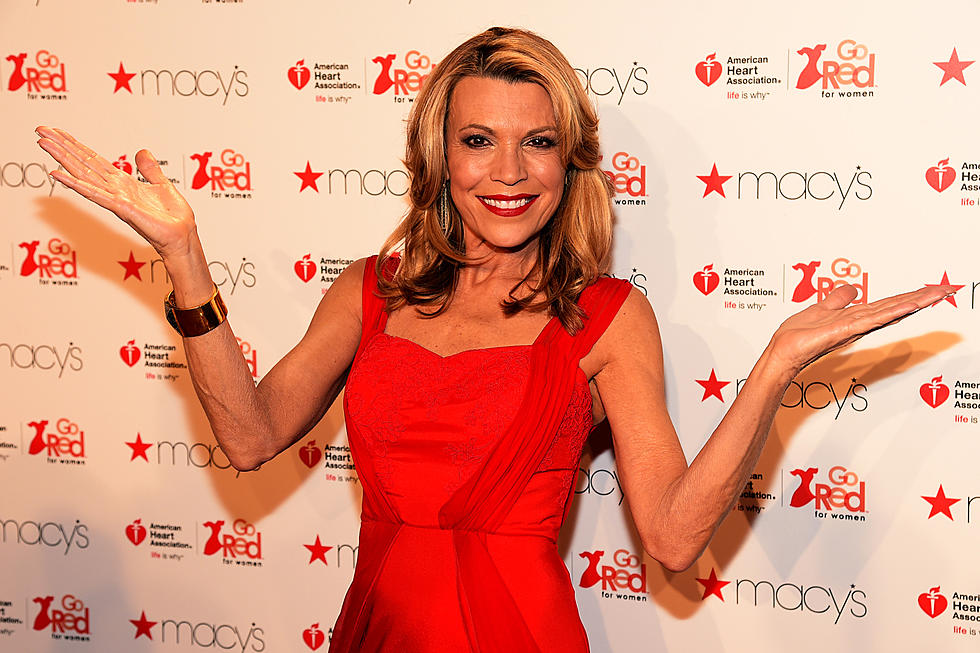 Report: 'Wheel of Fortune' Considering 'Eliminating' Vanna White's Role Amid Pat Sajak's Retirement
Theo Wargo, Getty Images
Wheel of Fortune might be undergoing more than one major change. According to a new report, the long-running television game show is considering "eliminating" Vanna White's role amid longtime host Pat Sajak's decision to retire at the end of next season.
Sajak announced his decision in a tweet in early June, writing, "Well, the time has come. I've decided that our 41st season, which begins in September, will be my last. It's been a wonderful ride, and I'll have more to say in the coming months. Many thanks to you all."
According to Puck News, some staffers at Sony TV have suggested eliminating White's role as a letter-turner and personality on Wheel of Fortune, a role she has served in since 1982. White makes $3 million per year, which is reportedly one-fifth of Sajak's salary.
A source tells Puck News that White's role might not be necessary anymore if Sajak's replacement turns out to be a mainstream star like Ryan Seacrest, whose name has been linked to reports about Sajak's possible successor.
However, a source close to the show tells TV Line that there "is no plan to eliminate Vanna's role" at this time.
"Sony is in active discussions to renew Vanna's deal beyond her current contract," that source states.
According to TV Line, White has hired a high-powered entertainment lawyer named Bryan Freedman to negotiate a new salary for her amid the show's changes.
Country Singers You Forgot Got Their Start on Reality TV: