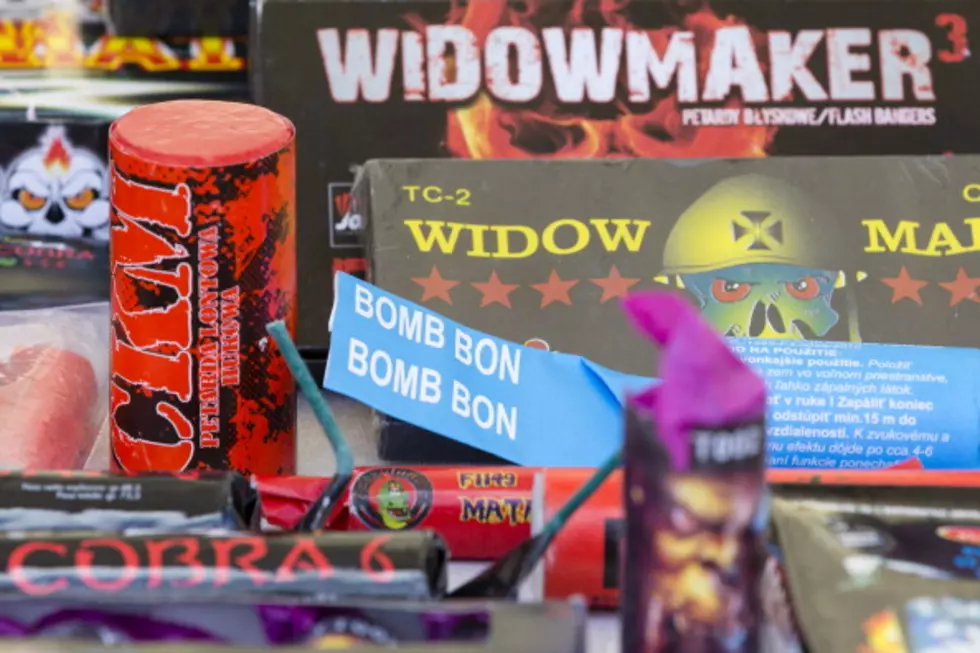 Where to Buy Fireworks in the Wichita Falls Area
(Photo by Joern Haufe/Getty Images)
July 4 is just around the corner, and while it's a day to celebrate our independence, it's also a day of food, fun, and fireworks! If you're looking to put some bang in your celebration, here are a few places in the Wichita Falls area where you can find fireworks.
Before we get to the list, remember that it is illegal to possess or discharge fireworks within the city limits of Wichita Falls. If you're caught, the fine is punishable up to $2,000, so think before you act. It's not because the city doesn't want you to have fun, it's because fireworks pose a risk for personal injury and property damage. If you're looking to really see a big fireworks show that night, the city is providing a display at the MPEC.
For those who like to have a show of their own, check out these places where you can purchase your supplies for an evening with lots of pop!
Russell's Fireworks Kingdom
1926 State Hwy 79 North, Wichita Falls   940-763-8857
Open 10am – 10pm (or later)
Get current specials and information on the Russell's Fireworks Kingdom Web site!
Planet Fireworks
10465 US Hwy 287 North, Wichita Falls   940-766-0854
Open 10am – 10pm (or later)
Swagerty Fireworks
2000 Kemp & Hwy 79, Wichita Falls
Monday –Thursday 9am – 11pm
Friday – Sunday 9am – 12am
TNT Fireworks
6827 US Hwy 281, Wichita Falls
We don't have hours or a phone number, but you can visit their Web site to get more info on products.
Alamo Fireworks
6307 Central Freeway North, Wichita Falls   940-497-0636
Get current specials and more info on the Alamo Fireworks Web site!
Fireworks Unlimited
7196 Seymour Hwy, Wichita Falls   940-322-8663