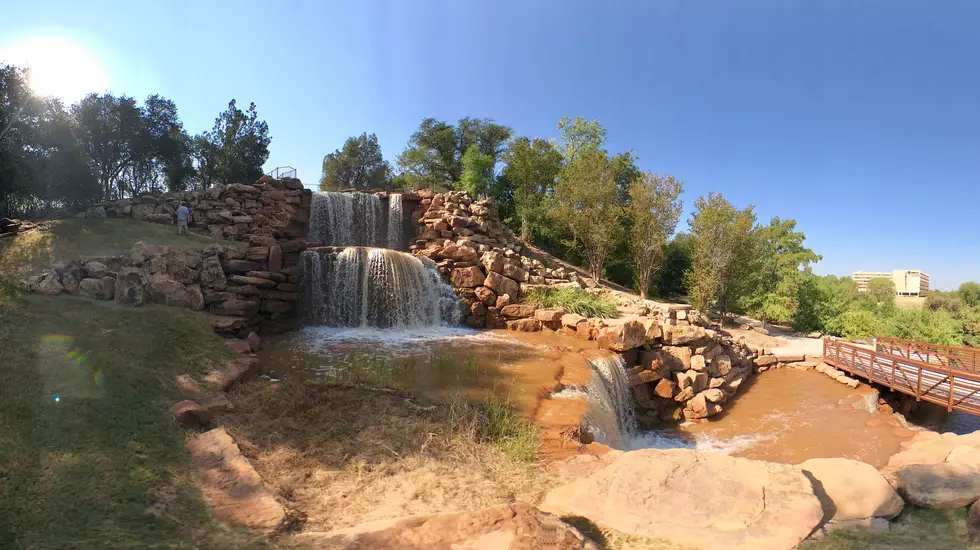 Wichita Falls,Texas Was Once Called Whiskeyta Falls and Today I Discovered a Whiskeytown Falls
Dave Diamond
Another area is basically coping our nickname and has their own waterfalls as well? Let's take a trip over to California and see what's going on.
Have I uncovered what we based 'The Falls' of Wichita Falls on? Quick, play the damn song!
'Put The Falls, Back in Wichita Falls'
In case you don't know your Wichita Falls history, the original falls that our city was named after was wiped away in a flood in the 1800's. In 1987, the man made falls you see off the highway were put up. Everyone was asking, "Where's the falls in Wichita Falls?" According to our own city's website, "The present 54-foot man-made waterfall is a multi-level cascade on the south bank of the Wichita River."
"Multi level cascade", interesting what I discovered over in California today. An area called Whiskeytown Falls that also has a multi level waterfall. Hmmmmm, did we just steal this from them? Another fun Wichita Falls fact, our town in the early 1900's developed the nickname Whiskeyta Falls.
Several articles point this out around this time. Including an old article from the Wichita Daily Times.
So great a reputation has Wichita Falls for its saloons, he said, that once a man addressed him "Rev. R. C. Miller, Whiskeyta Falls, Texas."
So with our old Whiskeyta Falls nickname, is it possible that someone in the 1980's knew about Whiskeytown Falls in California? According to the World of Waterfalls website (who I trust for all my waterfall information), this particular area was discovered in 1964 once the National Park Service took over.
Whiskeytown Falls is in Northern California and looks to be in the middle of nowhere. Apparently it's almost a two mile hike to get to them from the road. When you get there though, you see a multi-level waterfall, granted much bigger than the one in Whiskeyta Falls, excuse me Wichita Falls.
Whiskeytown Falls
Maybe it is possible that someone was aware of Whiskeytown Falls back in the day or this could be a very weird coincidence. The world may never know the truth. By the way, the Whiskeytown Falls is over 200 feet tall, so almost four times as big as ours. So everything is not bigger in Texas.
This Wichita Falls Home Was Once a Recording Studio
Back in the day, Wichita Falls was home to Nesman Studio. Who had some very famous clintel come in throughout the years, including Buddy Holly. Today though, the recording studio is gone and it's just a house at 3108 York Avenue. Check it out below.
Yelp's Top 10 Wichita Falls Barbecue Joints in 2022
You don't have to go far to find great barbecue here in Wichita Falls. Here are the Top 10 places to grab some barbecue, according to Yelp.