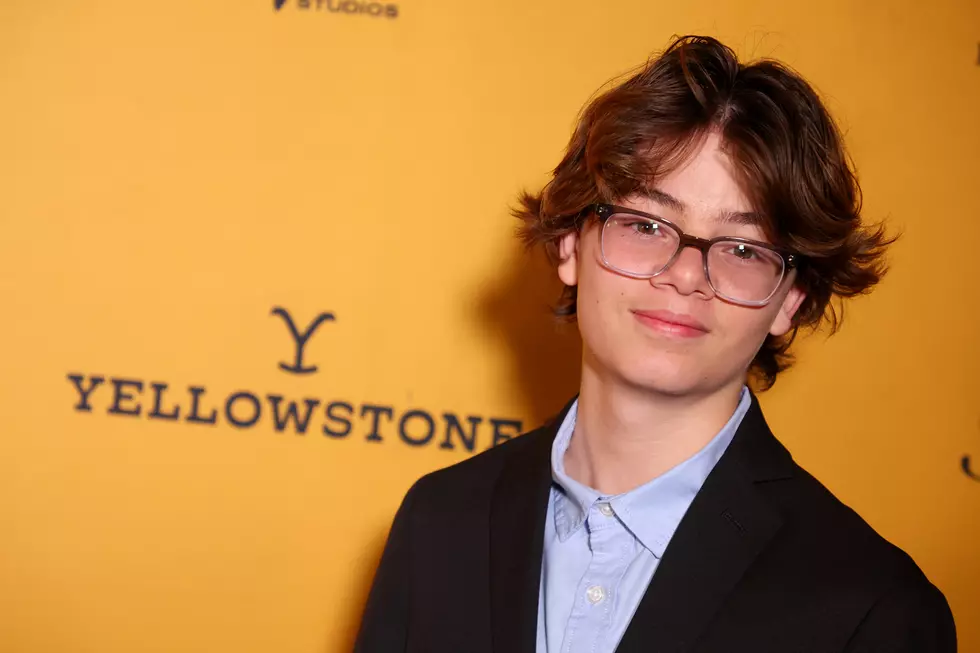 'Yellowstone' Star Brecken Merrill Shares Season 1 'Baby Tate' Photo + the Difference Is Incredible [Picture]
Richard Rodriguez, Getty Images
Yellowstone actor Brecken Merrill turned to social media to share a throwback photo of himself on the set during Season 1 in 2018, and fans couldn't believe how much he's grown and changed in the years since.
The now 14-year-old actor plays Tate Dutton on Yellowstone, and he has most of his scenes with Luke Grimes and Kelsey Asbille, who play Tate's parents, Kayce and Monica Dutton. He also has quite a few scenes with Oscar winner Kevin Costner, whose character of Dutton patriarch John Dutton is Tate's grandfather.
Fans who follow Merrill online posted a number of heartwarming reactions to his throwback photo, with most comments expressing disbelief at how much he's changed.
Seasons 4 and 5 of Yellowstone have seen Merrill develop from a child actor into an actor who's beginning to make the transition into a young adult, with meatier storylines that require him to dig deeper emotionally. In an interview with Taste of Country's Dutton Rules podcast, he revealed the surprising way he deals with the aftermath of those tough scenes.
Merrill is not the only young actor who's undergone a transformation on Yellowstone. Finn Little — who plays Carter — grew so much in the extended time between Season 4 and Season 5 that the adults on the set initially failed to recognize him when he returned to work.
Season 5 of Yellowstone just aired its mid-season finale on Jan. 1. The show will resume in the summer of 2023.
As part of Taste of Country's comprehensive coverage of all things Yellowstone, check out our Dutton Rules podcast on Apple Podcasts and Spotify.
PICTURES: See Inside Kevin Costner's Spectacular Colorado Ranch
Yellowstone star Kevin Costner lives the ranch life when he's off the set of the hit show, too. The Oscar-winning actor owns a 160-acre ranch in Aspen, Colo., that's a spectacular getaway, complete with a main residence, a lake house and a river house.
The luxury retreat also features a baseball field, a sledding hill, an ice rink, multiple hot tubs and views of the Continental Divide. The ranch property comfortably sleeps 27 people, and it's currently available to rent for 36,000 a night.
You Can Rent a Cabin on the Ranch From 'Yellowstone' - See Pictures
The stunning Montana ranch that serves as the setting for the hit TV show Yellowstone offers cabins for rent, and the price includes tours of the set and ranch. Scroll below to see photos of the extraordinary property.