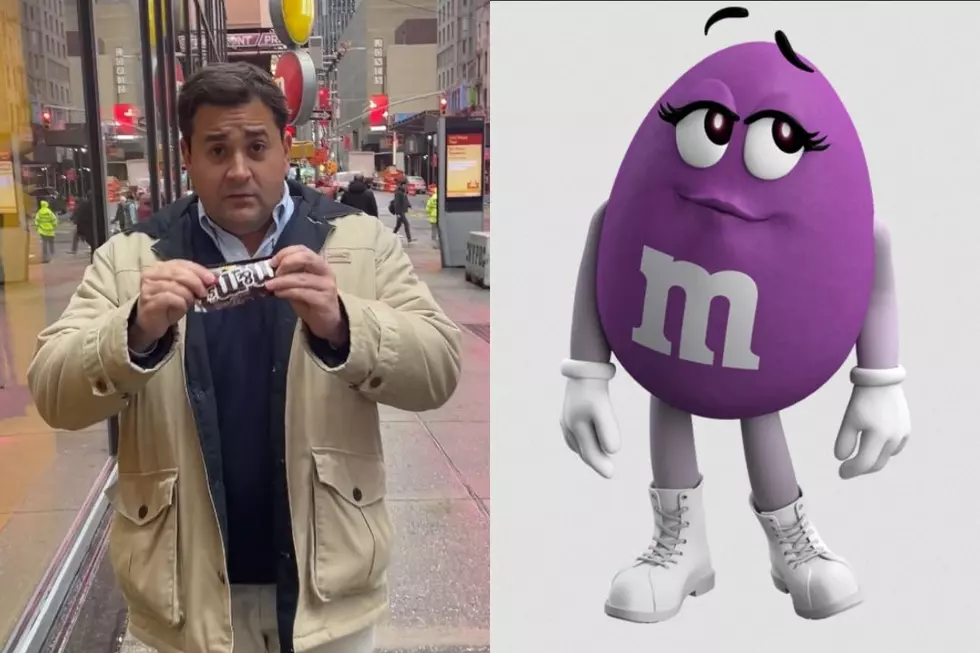 Self-Described 'Alpha Male' Boycotting M&Ms After Candy Release Supporting Women, Says Men Who Buy M&Ms Are 'Soft, Woke, Beta Males'
@nickadamsinusa via Twitter / M&Ms
A self-described "alpha male" has decided to boycott M&Ms after the candy released a limited-edition package featuring just their female characters.
Nick Adams, an Australian-born right-wing commentator and Trump fan, spoke out against the candy's parent company Mars, Inc., outside of M&M's World in Times Square in New York.
Adams posted a clip of his rant to Twitter, claiming the limited-edition packaging is sexist toward men.
"Egregious sexism of the worst and most conceivable kind. It is outrageous, it is disgusting and it must not stand," Adams said.
"That is why I'm calling for a complete boycott of all thing Mars, and in particularly M&M's," he continued.
"Let me say this unambiguously: any male that buys a packet of M&M's from today forward must hand in their man card because they are a soft, woke, beta male-feminist, who has serious, serious problems," Adams added.
Watch below:
In a follow-up tweet, he described an "alpha male" as "someone who refuses M&M's if offered, no matter the circumstances."
The new M&Ms package that Adams called out features the green, purple and brown M&Ms characters and is mean to "celebrate women everywhere who are flipping the status quo," according to the chocolate candy's official Twitter account.
For every limited-edition packet sold, $1 will be donated to non-profit companies dedicated to promoting women in the music industry.
M&Ms isn't the only candy Adams has one-sided beef with, though.
He also blasted Twix — also owned by Mars, Inc. — in a separate tweet.
"I only eat the right side of the Twix bar. The left side makes you woke," he wrote.
Mars, Inc., has not responded to Adams as of publishing.
50 Celebrity Feuds