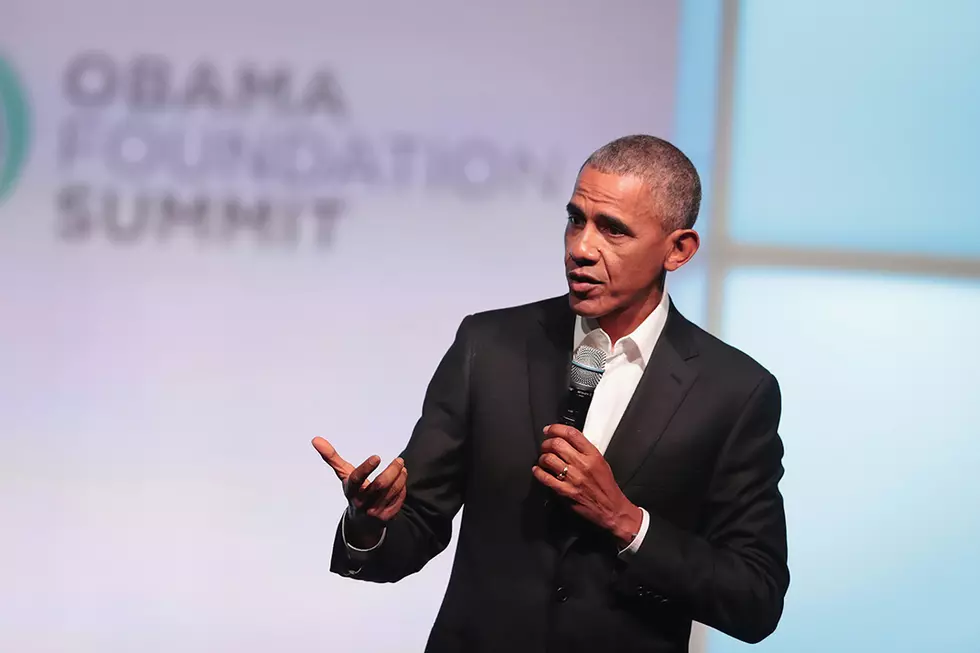 Barack Obama Endorses Former Rapper Running for New York Congress
Scott Olson, Getty Images
Former President Barack Obama released his list of 2018 midterm endorsements on Wednesday (Aug. 1) and included on the lengthy list is former rapper turned Congress-hopeful, Antonio Delgado.
"Today I'm proud to endorse such a wide and impressive array of Democratic candidates – leaders as diverse, patriotic, and big-hearted as the America they're running to represent," Obama wrote in his tweet.
Delgado, a Schenectady, N.Y. native, was once an aspiring rapper who went by the name A.D. the Voice and released his only album, Painfully Free, in 2006. On his songs, Delgado rapped about "the hypocrisy of democracy" and attacked oil executives for "counting dollars and cents" while soldiers died in Baghdad.
A self-described "working class kid," Delgado is now running on a platform of fighting for universal healthcare, as well as equal pay for women. "It is deeply troubling that [Republican Joe Faso] voted against equal pay four times while a member of the New York State Assembly; his is not a voting record consistent with the values of our region," he said.
Check out Obama's tweet below.
See 10 Times Rappers Went at Fox News