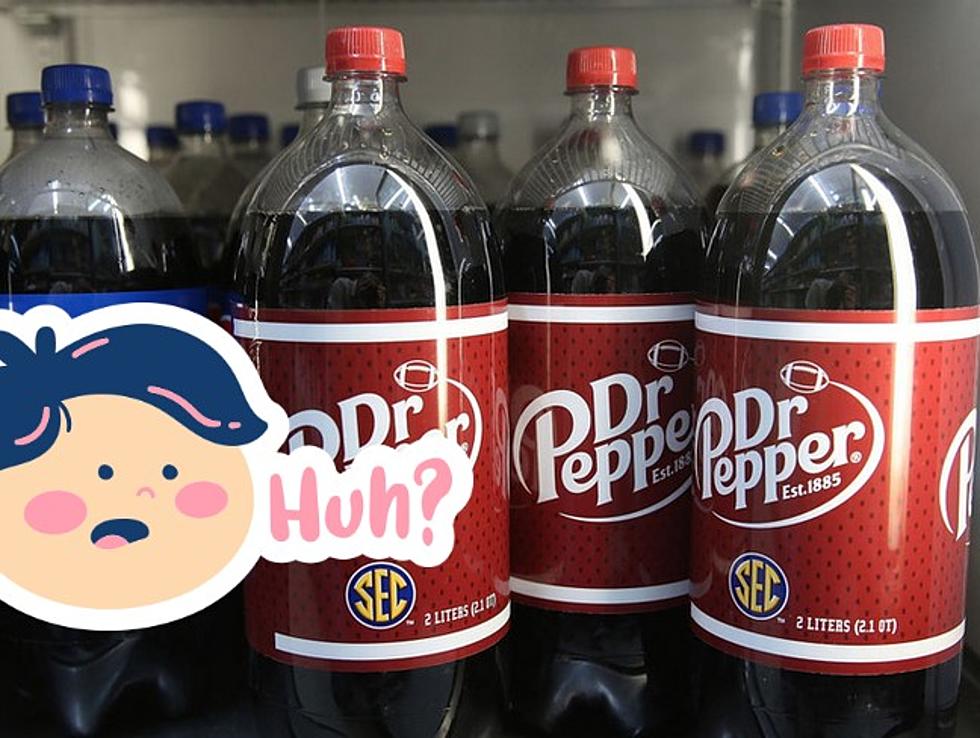 Dr Pepper Beef Jerky? It's a Thing in Wichita Falls
Getty Images
Have a Dr Pepper addiction? Then try some of this.
Texans, I think we need to have a serious discussion. Some of you really have a Dr Pepper problem. I did not grow up in this state and I won't lie. I don't remember ANYBODY drinking Dr Pepper when I was a kid. We drank Mr. Pibb, which I think if I asked for one of those in Texas I would be shot.
Your love for Dr Pepper has started to invade foods. Dr Pepper cake has been a thing for years. Now we have Dr Pepper Cotton Candy, Dr Pepper jelly beans, Dr Pepper BAKED beans, Dr Pepper BBQ sauce, Dr Pepper licorice, Dr Pepper syrup for ice cream. They even make Dr Pepper chap stick!
If you're one of these people that is willing to try anything Dr Pepper flavored. Check out Primitive Cuts, they have Dr Pepper beef jerky. I actually tried some today and it's quite tasty. Check them out online or just off Southwest Parkway here in Wichita Falls. By the way, whoever at Primitive Cuts came up with the idea to put those toothpick flossers in the bag, GENIUS. Give yourself a raise.
I'm not the biggest Dr Pepper fan, unlike some of you people and I still found it quite good. Need to go try the K.O.D. now, which stands for Kiss Of Death. It says to keep away from children. I am stupid enough to try. Hopefully it's not as hot as the Willie's Place burger.
Retro Advertisements for Wichita Falls Drive In
Wichita Falls used to have six drive in movie theaters. We have stepped back in time to show off some of the cool things that Wichita Falls used to have back in the day.
Dallas Cowboys Photos from Wichita Falls Training Camp
Wichita Falls was once the official training camp home for the Dallas Cowboys for three seasons. Let's take a look back at this time in Dallas Cowboys history.
Photo descriptions provided by Getty Images.