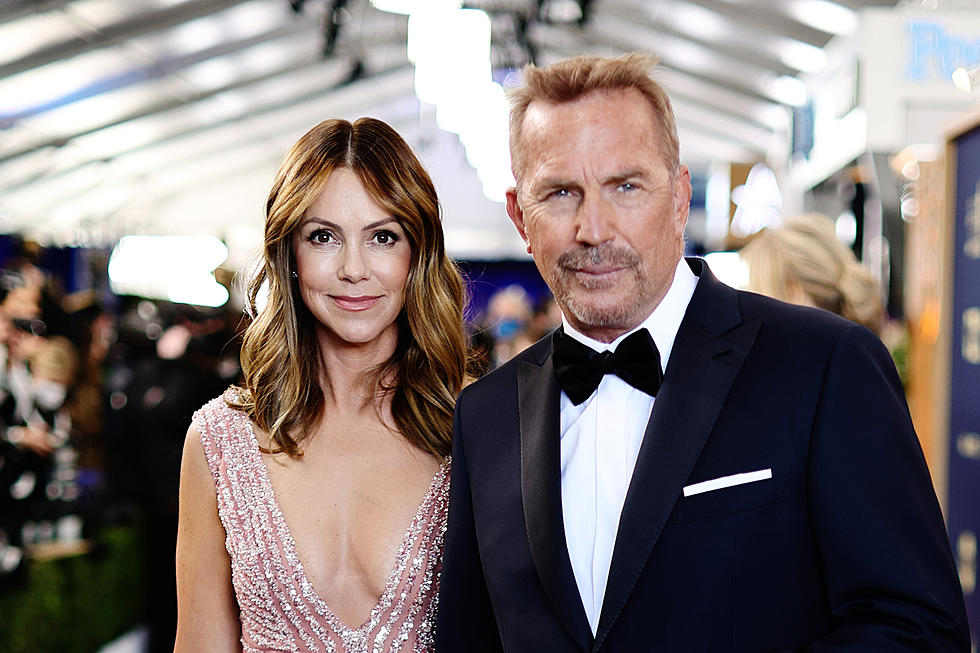 Kevin Costner Asks Divorce Judge to Sanction Estranged Wife Over Alleged Delays
Dimitrios Kambouris, Getty Images
Kevin Costner is asking a judge to sanction his estranged wife amid claims that she is deliberately dragging out their divorce to challenge their premarital agreement.
In new court documents Us Weekly obtained, the Oscar-winning actor and director asks Judge Thomas Anderle to impose economic sanctions on his estranged wife, Christine Baumgartner. The new filing claims that Baumgartner has engaged in "gamesmanship of the worst sort" as she sought to delay a hearing on the prenup. Costner claims he served Baumgartner with discovery requests in May so he could "elicit her contentions as to the validity" of the premarital agreement they entered into in 2004.
"Christine asserts she cannot admit or deny that she understood the Premarital Agreement because she (and apparently all of her attorneys) do not understand the word 'understood,'" the new filing states.
"'Understood' is not a technical or arcane word. It is not ground for objection that a request is ambiguous, unless it is so ambiguous that the responding party cannot in good faith frame an intelligent reply. The notion that Christine and the multiple seasoned lawyers representing her do not understand the word 'understood' and cannot reply to this simple, straightforward [request for admission] is frivolous. Clearly, this vagueness objection was interposed only for the purpose of delay."
Baumgartner filed for divorce on May 1. Costner filed court documents in mid-June accusing her of failing to vacate their home — which Costner owned prior to their marriage — within a month, which he alleged was a violation of their premarital agreement. Baumgartner filed a response claiming that Costner had limited standing to demand she leave, as the house is the only home their three children have ever known.
Baumgartner moved out of the house in late July and into another, smaller house on the same piece of property while she looks for a more permanent solution.
In July,  the court ordered Costner to pay Baumgartner $129,000 per month in child support. She initially requested $248,000 per month, but Costner argued that sum was inflated, and included personal and cosmetic expenses, offering to pay $52,000 per month instead.
Costner's divorce comes at the same time as his reported departure from Yellowstone. In early July, he revealed that he was no longer under contract to the show, and his starring character, patriarch John Dutton, will reportedly die during the second half of Season 5.
PICTURES: See Inside Kevin Costner's Spectacular Colorado Ranch
Yellowstone star Kevin Costner lives the ranch life when he's off the set of the hit show, too. The Oscar-winning actor owns a 160-acre ranch in Aspen, Colo., that's a spectacular getaway, complete with a main residence, a lake house and a river house.
The luxury retreat also features a baseball field, a sledding hill, an ice rink, multiple hot tubs and views of the Continental Divide. The ranch property comfortably sleeps 27 people, and it's currently available to rent for 36,000 a night.
22 'Yellowstone' Facts You Probably Didn't Know
How big of a fan of
Yellowstone
are you? These 22 facts about the Paramount Network show are sure to stump even the most dedicated viewers. They're almost all about the cast members and their real-life passions and roles. John's kids? Beth's accent? Rainwater's guitar playing? Tate's spoilers? It's all part of this list of 22 Facts You Probably Didn't Know About Yellowstone.