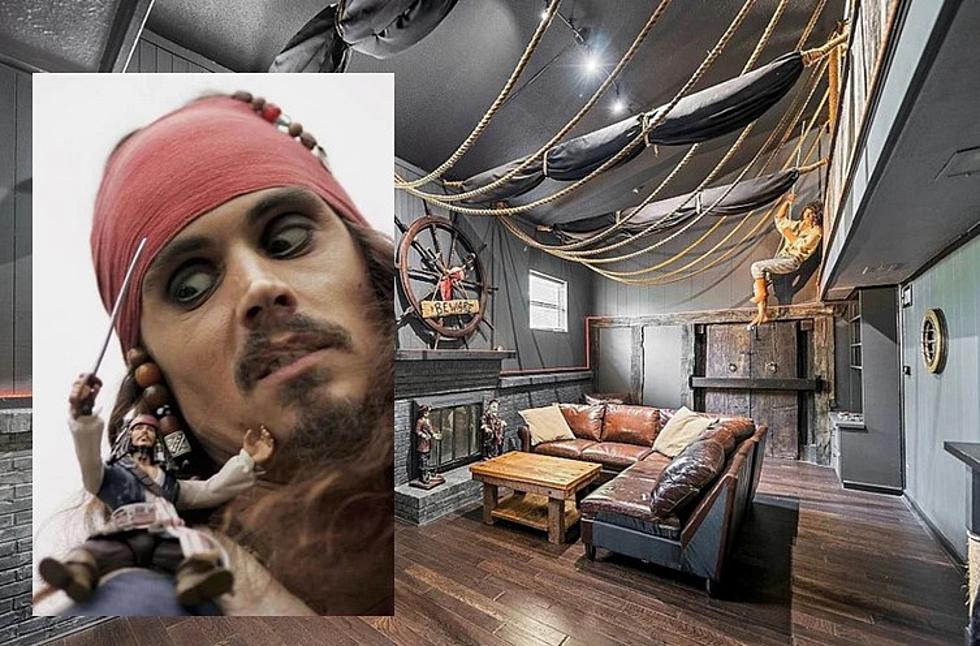 You Can Own a 'Pirates of the Caribbean' Home in Plano, Texas
Getty Images/Zillow
Yo ho, yo ho, a pirate's life for me
We pillage plunder, we rifle and loot
Drink up me hearties, yo ho
We kidnap and ravage and don't give a hoot
Drink up me hearties, yo ho
Yo ho, yo ho, a pirate's life for me
Keep Scrolling to Check Out This Crazy House That Just Hit the Market
If you have never been to a Disney theme park before, one of the most classic rides is 'Pirates of the Carribean'. At the time, we all laughed when they said they were going to turn a ride into a movie. It would go on to become one of the biggest franchises of the 2000's.
Interior Designer Julz Farley Made the House Back in 2013
"When he was first talking about it I was not sure whether to take him seriously or not. When I got to talking to him I realized he is dead serious," said Farley about the homeowner. The house is designed like the famous ship 'The Black Pearl'. Probably the coolest feature is a sword you can pull to open a door to a hidden game room.
One Problem With Buying This House
If you're someone who plans to buy this property, just to rent it out to Pirates fans. You can't. It is illegal in the city of Plano to operate on the Airbnb website. So if you want to buy it, you have to live here. You can obviously remove the pirate theming, but why would you? A lot of work went into this place and I think it looks awesome. Check out everything below.
Pirates of the Carribean Home Hits the Market in Plano
Check out this house for sale at 2500 E Parker Road in Plano, Texas. You can own it for $650,000. Check out all the cool rooms below.
Pyramid for Sale in Texas
It may not be the great pyramids over in Egypt, but you could own a pyramid house right here in Texas. Check it out below.