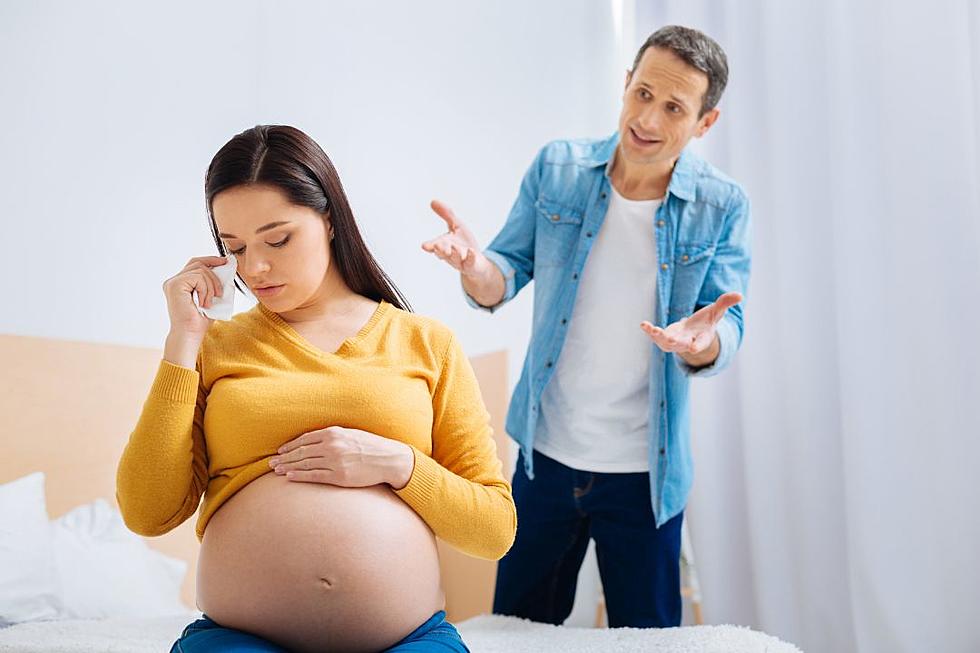 Pregnant Woman 'Disappointed' With Baby's Sex After Accidentally Ruining Gender Reveal
ThinkStock via Getty Images
A pregnant woman on Reddit admitted she was disappointed after she secretly found out the sex of her baby.
The woman, who was hoping for a girl, was heartbroken when she "opened the wrong thing" and found out she's having a boy.
"I'm about 13.5 weeks pregnant and we will be announcing to our family in about 2 weeks that we are pregnant and doing a gender reveal at the same time. I feel kinda crappy that I essentially cheated because my bestie is doing the reveal so of course I've been playing dumb," she wrote via Reddit.
The woman explained she and her best friend have both been hoping they have girls.
"She has 3 bio kids, all boys, 2 step kids, boys. My kiddo is also a boy. My husband's 3 kids, you guessed it boys, not like we get to see them anyways but that's for another post. So we are 9 boys in and I just wanted a little girl. I knew there was no guarantee of course, I've just always dreamed of having a little girl, having the mother daughter relationship that I didn't get with my mother," she wrote.
READ MORE: Has This Gender Reveal Lasagna Taken Things Way Too Far?
The woman also noted that her husband doesn't want any more kids after this one, so this was her "only chance" to have a daughter.
"It just is painful to know how desperately I wanted a daughter and instead it's going to be another little boy. My son will be excited, sure, my husband doesn't care either way, I'm the main one that feels this way. I'm sure it will change but right now I still disappointed," she concluded.
In the comments section, Reddit users tried to comfort the woman, with many confirming it's understandable for her to feel the way she feels.
"Don't feel guilty. Gender disappointment is real and totally understandable. I felt exactly like you do with my second boy. I ALWAYS wanted a little girl, like since I was a little girl myself. Knowing that I'm done having kids and will never have a daughter is f---ing heartbreaking," one person wrote.
"I felt the same way. Totally get it. Don't feel bad for being disappointed because it's totally normal to feel the way you are. Big hugs," another commented.
"I was pretty upset that I was having a boy. Looking back I honestly laugh. I love my son. I couldn't imagine having a different baby. Its OK to feel disappointed but I can pretty much guarantee that you won't even think about gender when your baby gives you a kiss," someone else shared.
Celebrity Pregnancy Announcements That Made Major Headlines
From
Beyonce
's record-breaking Instagram announcement to
Britney Spears
' first pregnancy, we've rounded up the most memorable celebrity pregnancies that made history in pop culture. Check it out, below.