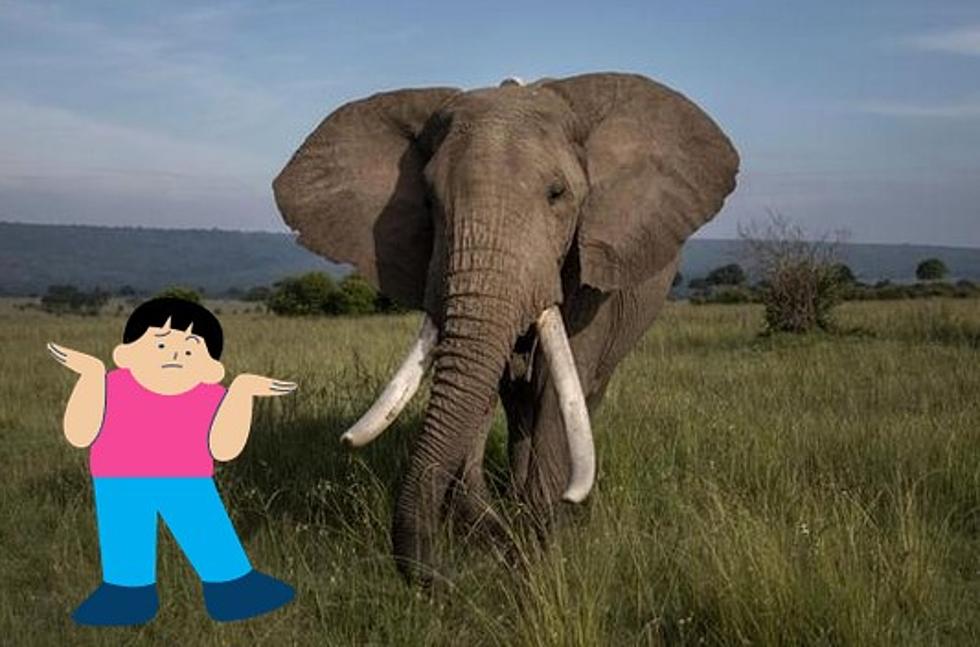 Remember When Wichita Falls Unofficial Mascot Was an Elephant?
Getty Images
No I am not talking about the killer elephant that is allegedly buried somewhere in our city. I'm talking about the elephant that people loved, Miss Sugar, the unofficial mascot of Wichita Falls.
A couple weeks ago, I did a story on historical markers in Wichita Falls. I will put that at the bottom of this story if you want to check it out. The one I was fascinated by was the historical marker for the Wichita Falls Zoo. Yes, at one point in time Wichita Falls had a zoo with around 300 animals.
Looks like the zoo only lasted in our city a few years. Looks like the zoo started getting funding around 1927 and didn't last until around 1934. In 1934, only a handful of animals remained. Some monkeys, two bears, and an elephant. That elephant was Miss Sugar, the star attraction of the Wichita Falls zoo. She was the face of the advertising and basically got a bunch of people to visit Wichita Falls.
Looks like a Joe Perkins was the one that purchased Miss Sugar from the Horne Zoological Arena in Kansas City, Missouri. Apparently back in the day, you could bring your own food to the zoo and feed Miss Sugar. Could you even imagine something like that happening in 2022? This is according to the Texas State Historical Association.
Sadly The Great Depression hit Wichita Falls hard and the zoo was not able to keep up with the food demand that the animals needed. They began selling them off to other zoos that wanted the Wichita Falls lot. The Fort Worth Zoo got a tiger, five baboons, a hyena, a kangaroo, and some others for $70. Remember this is 1933, but still $70!
Honestly, Wichita Falls just wanted the animals gone because they were so expensive to feed. One animal the city wanted to keep was Miss Sugar, but feeding an elephant isn't cheap. She was the last animal to go from the zoo, The Fort Worth Zoo also got Miss Sugar the following year. So whatever happened to Miss Sugar? Sadly, this story does not have a happy ending.
In 1940 at the Fort Worth Zoo, Miss Sugar trampled a zookeeper to death. Eye witnesses claimed that Miss Sugar went berserk and pounded James Brown (not the singer) with her feet before another elephant, Queen Tut, interceded. Another zookeeper grabbed a rifle and shot Miss Sugar four times killing her.
Miss Sugar apparently started displaying aggressiveness her last year in Wichita Falls according to reports. Maybe due to not as much food? I'm only guessing here. I love elephants and to have one in our city at one point in time is the coolest thing ever. I need to hit the lottery and open up an elephant sanctuary in my retirement years.
Weird Historical Markers in Texoma
You probably know about some of this Historical Markers throughout Texoma. Maybe something signfying one of our schools or the Hotter N' Hell Hundred . Maybe one of the famous Wichitans like Joseph Kemp or Frank Kell. Today though, I want to share some of the less well known historical markers in Texoma.
Retro Advertisements for Wichita Falls Drive In
Wichita Falls used to have six drive in movie theaters. We have stepped back in time to show off some of the cool things that Wichita Falls used to have back in the day.