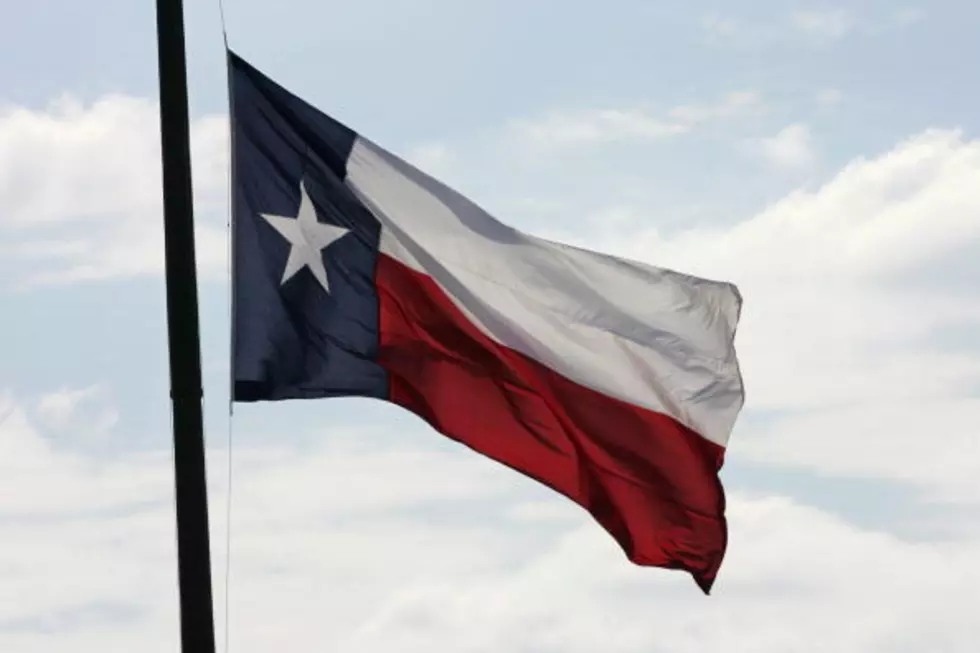 Texas News Minute from the Associated Press
(Photo by Brian Bahr/Getty Images)
Texas may swap US House seniority for staunch conservatism
AUSTIN, Texas (AP) — Four veteran Texas Republicans are quitting Congress, meaning their state will be trading House seniority for newcomers who may be even more conservative.
Reps. Sam Johnson, Jeb Hensarling, Lamar Smith and Ted Poe all hail from solidly Republican districts. They weren't facing serious GOP primary challengers and hadn't had major clashes with the Trump administration.
They could be replaced by current or former members of the Texas Legislature, who may push the congressional delegation farther right. The Legislature has in recent years passed some of America's toughest abortion, voter ID and anti-"sanctuary cities" legislation.
Randy Weber is an ex-state lawmaker and current member of the U.S. House Freedom Caucus, which has sometimes defied fellow Republicans. He says: "You bet we're going to see some conservatives up here."
Texas Rep. Gene Green says he won't seek re-election
AUSTIN, Texas (AP) — Veteran Democratic Rep. Gene Green — a key reason Houston has become America's largest Hispanic city without a Hispanic member of Congress — is retiring.
Green becomes the sixth longtime Texas congressman to announce he's giving up his seat, and the second Democrat.
The 70-year-old said in a statement Monday that he's "confident that I still have the support of my constituents and would be successful if I ran for another term" but wanted to spend more time with his family.
Green was first elected to Congress in 1992 and has never lost a district originally drawn to empower Hispanic voters. It's now nearly 80 percent Latino.
He remained popular by winning over top Hispanic activists in his north Houston district and obsessing about keeping constituents happy.
'Super invader' tree hits South, but flea beetle may be hero
NEW ORLEANS (AP) — Southern states appear to be losing ground to the Chinese tallow, a highly invasive tree overtaking forests from Texas to Florida.
Tallows are dangerous because they grow three times faster than most native hardwoods, outcompeting southern maples, oaks, elms and cypress for space and resources.
Tallows also have no known insect predators in the U.S. At least not yet. Scientists are working with the U.S. Department of Agriculture on the possible release of a beetle that eats tallow roots and leaves and spends its entire life cycle on the tree.
The "bio-control agent," a flea beetle from the tallow's native region of eastern China, could be released in the U.S. as early as next year.
Another woman accuses George H.W. Bush of groping
HOUSTON (AP) — Another woman has stepped forward to accuse former President George H.W. Bush of inappropriately touching her.
Roslyn Corrigan tells Time magazine that she posed for a photo with Bush in 2003 at a gathering of CIA officers north of Houston. She was 16 at the time and attended the event with her mother and father, who was an intelligence analyst.
Corrigan says as the photo was being taken, Bush dropped his hand to her buttocks and squeezed.
Time spoke with seven people who said they had been told by Corrigan about the encounter in the years afterward.
A spokesman for the former president, Jim McGrath, says Bush has apologized "to anyone he may have offended during a photo op."
Corrigan is at least the fifth woman to claim Bush groped her.
Texas sees increase in domestic violence reports
HOUSTON (AP) — Domestic violence cases have sharply increased in Texas in recent years.
The Houston Chronicle reports that state figures show more than 214,000 wives, husbands, girlfriends and others were injured or died in 2016 at the hands of a family member. State statistics show that's an increase from about 193,000 in 2011.
In Houston, local police report they received more than 24,000 domestic violence cases in the first 10 months of this year. That's a 45 percent increase over a similar period in 2013.
The Texas Council on Family Violence says the state continues "to underestimate the reach and devastation of domestic violence."
The gunman in the recent church shooting in Sutherland Springs, Texas, had a history of domestic violence. Victim advocates say the shooting is an example of how domestic violence often spill out into public spaces.
Tiff with Uber driver costs Dallas County prosecutor her job
DALLAS (AP) — A Dallas County prosecutor has been fired after an Uber driver accused her of hitting, insulting and accusing him of abducting her as he was driving her home from a bar.
Assistant District Attorney Jody Warner was fired Monday over the Friday night incident. District Attorney Faith Johnson said that although no criminal charges were filed, her behavior violated her office's "core principle of integrity."
Driver Shaun Platt detailed the incident on his Facebook page. He said Warner refused to give him directions, then accused him of kidnapping her when he missed a turn and verbally and physically abused him. When he stopped and ordered her from the car, she refused to leave until a police unit called by Platt arrived.
No listed telephone number could be found for Warner.
Texas police arrest Alabama inmate in 1974 death of officer
ALICE, Texas (AP) — Police in South Texas say they've arrested a man in the fatal 1974 shooting of a police officer following a traffic stop.
Police in Alice, about 45 miles west of Corpus Christi, announced Monday that a man currently serving a life sentence in Alabama is charged in the death of officer Matthew Murphy.
Authorities say Murphy was a narcotics officer who had returned to patrol duty at the time of the traffic stop. He was shot multiple times and died later at a hospital.
Investigators say the suspect, identified by the Alabama Department of Corrections as 70-year-old Robert Lopez, at one point bragged to a fellow inmate that he had shot a "narc" named Murphy.
Lopez is serving a life term after being sentenced in 1981 on a robbery conviction.
Barbecue ministry raises more than $90K for shooting victims
ADKINS, Texas (AP) — A daylong barbecue to help victims of the mass shooting at a Texas church raised more than $91,000.
Smokin' Angels BBQ Ministry organized the effort Saturday at a tiny church in Adkins, a town just outside San Antonio. Organizers say all of the money raised will help families of those killed or wounded during the Nov. 5 shooting rampage at First Baptist Church in nearby Sutherland Springs.
The fundraiser sold thousands of $10 plates of barbecue. Many visitors also left additional donations.
Volunteers worked overnight smoking 5,000 pounds of meat. When they quickly sold out, another 6,500 pounds of meat was donated.
Ministry co-founder Mike Ritch says he's proud of how volunteers came together in just three days.
Ritch and his wife, both professional chefs, founded the ministry after Hurricane Harvey when they saw a need to feed people in times of crisis.
4 hurt as Houston city bus swerves to avoid car, hits house
HOUSTON (AP) — Four people have been hurt after a Houston city bus ran off a street and into a house.
Witnesses say the driver of the Houston Metro bus swerved to avoid a car that ran through a stop sign, over-corrected and then slammed into the home on the city's southeast side.
The driver and three passengers aboard the bus Sunday evening were taken to a hospital. None of the injuries is consider life-threatening.
No one was inside the home at the time.
Nearly the front third of the bus wound up burrowed into the single-story house, which sustained serious structural damage.
Several slightly hurt in Denton apartment floor collapse
DENTON, Texas (AP) — Police say at least six people suffered minor injuries when part of the floor in a third-story apartment collapsed during a homecoming party at a North Texas complex.
Denton police say the accident happened around 2 a.m. Sunday at the complex that mainly house University of North Texas students.
Fire Department Battalion Chief Brian Glenn says at least 30 people were in the unit when the floor in one room collapsed. The Denton Record-Chronicle reports some partygoers were dancing when the floor gave way — dropping them to the level below.
Officials say residents of the second-floor unit weren't home because they'd gone to the Denton Police Department to complain about the party noise.
Structural engineers will check the building.
Copyright 2017 The Associated Press. All rights reserved. This material may not be published, broadcast, rewritten or redistributed.