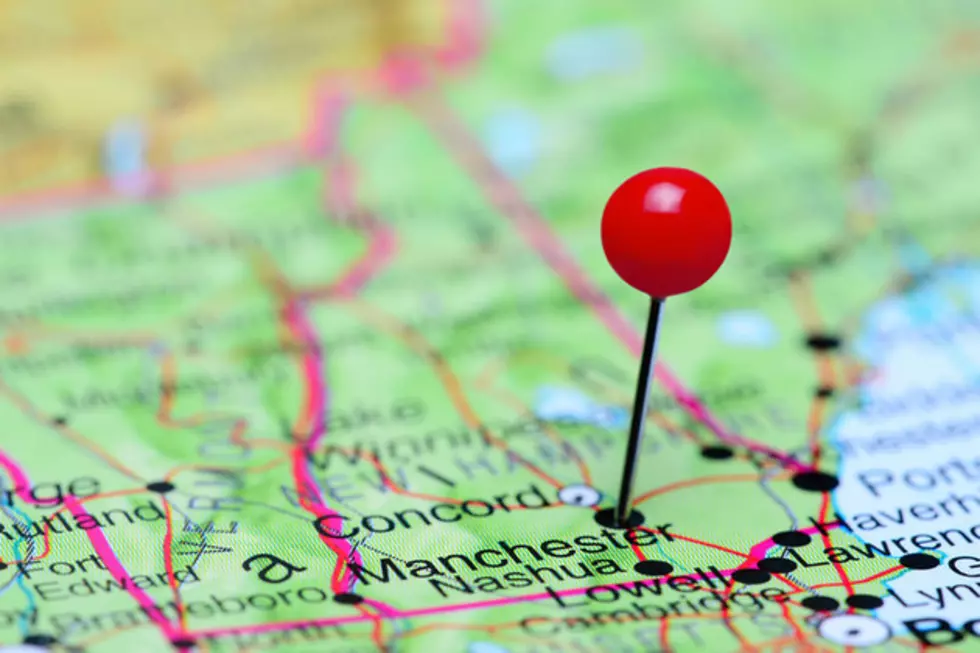 What is the Worst Tourist Trap in Texas?
dk_photos
When taking in the sights in the Lone Star State, what should someone avoid going out of their way to see?
Business Insider broke down the worst place to check out in each state in the union. While there's no apparent criteria for now they came to their decision, a good deal of the traps listed are understandable. Heck, even die-hard Star Trek fans think having a monument in Iowa commemorating the future birthplace of Capt. Kirk is pretty ridiculous. But what did they determine to be the worst tourist trap in Texas? Don't worry, you'll remember it.
Yep, the Alamo made the list as the worst tourist trap in Texas. According to the site, they selected the Alamo because of its disappointing size (being considerably smaller than people anticipate), and only really being interesting for an hour or so to history buffs, not offering much to the average tourist.
Here's the complete list of the worst tourist traps. How many have you been to?
| | |
| --- | --- |
| State | Worst Tourist Trap |
| Alabama | Ave Maria Grotto |
| Alaska | The North Pole |
| Arizona | The Four Corners |
| Arkansas | Crater of Diamonds State Park |
| California | Hollywood Walk of Fame |
| Colorado | Buffalo Bill Grave & Museum |
| Connecticut | Wild Bill's Nostalgia Store |
| Delaware | Rehoboth Beach Boardwalk |
| Florida | Epcot |
| Georgia | World of Coca-Cola |
| Hawaii | Waikiki Beach |
| Idaho | Craters of the Moon |
| Illinois | Chicago's Magnificent Mile |
| Indiana | NCAA Hall of Champions |
| Iowa | Future Birthplace of Captain Kirk |
| Kansas | World's Largest Ball of Twine |
| Kentucky | Ark Encounter |
| Louisiana | Bourbon Street |
| Maine | The Desert of Maine |
| Maryland | Ripley's Believe It or Not! |
| Massachusetts | Faneuil Hall and Quincy Market |
| Michigan | Mystery Spot |
| Minnesota | Mall of America |
| Mississippi | Birthplace of Elvis |
| Missouri | Nuclear Waste Adventure Trail |
| Montana | 50000 Silver $ Bar |
| Nebraska | Carhenge |
| Nevada | The Venetian Gondolas |
| New Hampshire | Clark's Trading Post |
| New Jersey | Atlantic City Boardwalk |
| New Mexico | Roswell |
| New York | Times Square |
| North Carolina | The Blowing Rock |
| North Dakota | The Enchanted Highway |
| Ohio | A Christmas Story' House |
| Oklahoma | J.M. Davis Arms & Historical Museum |
| Oregon | Undersea Gardens |
| Pennsylvania | The Liberty Bell |
| Rhode Island | Mysterious Viking Tower |
| South Carolina | South of the Border |
| South Dakota | Wall Drug |
| Tennessee | Graceland |
| Texas | The Alamo |
| Utah | Moqui Cave |
| Vermont | Rock of Ages |
| Virginia | Foamhenge |
| Washington | Gum Wall |
| West Virginia | The Congressional Bunker |
| Wisconsin | Mars Cheese Castle |
| Wyoming | Frontier Prison |