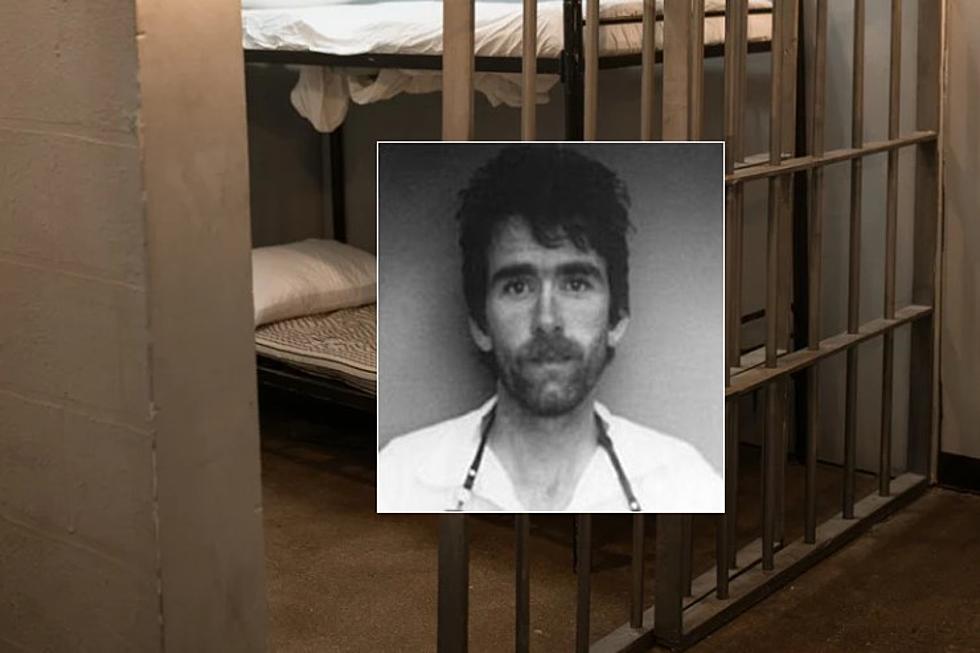 Do You Know About the Wichita Falls Serial Killer Who is Still on Death Row?
Mugshot from Denton County Jail
WARNING GRAPHIC DETAILS ON MURDERS AND ASSAULT
Back in the mid 1980's, four women were murdered in Wichita Falls by one man. That guy is still on death row right here in Texas.
Ever Heard of Faryion Wardrip?
Today I learned about this man above who has been convicted of killing five women in total, four of them right here in Wichita Falls. What's crazy to me, he was once out of prison living a normal life after his murders, but thanks to DNA evidence he was convicted of killing all of these women. So let's delve into the case.
First Murder December 21st, 1984
Terry Lee Sims was a nurse at Bethania Hospital here in Wichita Falls. We know she was alive on December 20th because a coworker and her went to hang out at Terry's house after a shift at the hospital. The two exchanged Christmas gifts that night and Terry's friend was called in to work the midnight shift at the hospital. After her friend worked that overnight shift, she returned to Terry's apartment. She tried to knock on the door and got no answer. The landlord was called to open the door and Terry was found stabbed to death in the bathroom. She was also sexually assaulted that night. This case would remain open for over a decade.
Second Murder January 19th, 1985?
I put a question mark on this one because that was the official date that the next victim was reported missing. Toni Gibbs was a nurse at Wichita General Hospital where Faryion was an orderly at. Faryion has admitted that he was walking home from a shift at the hospital when Toni offered him a ride. At some point in the ride, he began assaulting Toni and forcing her to drive to an abandoned road in Archer County. She was stabbed and sexually assaulted just like the first victim. Her body would not be discovered until February 15th until some utility workers stumbled upon it while doing a job off of West Jentsch Road and Highway 281 in Archer County. Faryion quit his job at the Wichita General Hospital a few days after the body was discovered. A man by the name of Danny Laughlin was almost convicted of the murders since he knew the victim and was know to ride his motorcycle in the area where the body was found. Laughlin was tried, but not convicted in the case.
Third Murder March 24, 1985
This is the only murder that did not happen in the Wichita Falls area, but it happened just a few hours south of us in Fort Worth. It looks like Faryion went this way to look for work after quitting the Wichita General Hospital. On this night, he went to a bar and found Debra Sue Taylor. The two had a few drinks and danced at the bar. Faryion offered to give her a ride home and Debra agreed. On the way to the car, Faryion tried to make some moves on Debra, which she rejected. This apparently made Faryion mad and he assaulted Debra dumping her body at a construction site in Fort Worth. The suspect in this case at the time was the victim's husband, who was out at the bar earlier in the night with his wife. He left early to go home.
Fourth Murder September 20, 1985
Faryion is back in Wichita Falls at this point and on this night he abducted a student from Midwestern State University named Ellen Blau. She was working as a waitress at a local Wichita Falls restaurant. When she was walking to her vehicle, Faryion kidnapped her and forced her to drive to a secluded field in town. She was strangled to death by Faryion. Her body would not be found until October 10, 1985.
Fifth Murder May 6th, 1986
Tina Kimbrew was also a Wichita Falls waitress, but she was actually friends with Faryion according to reports. On this night, Faryion went over to her apartment and suffocated her with a pillow. Neighbors gave a description of an individual that was seen going to her apartment that night, but it wouldn't matter. On May 9th, Faryion called police saying he was going to kill himself. This actually happened in Galveston, so Faryion had gotten out of town. When police responded to the call, he admitted to killing Tina Kimbrew. He would be convicted to 35 years in prison for her murder.
1997 Faryion Wardrip is Free
That's right, Faryion was out of prison after serving 1/3 of his sentence. He moved to Olney, Texas, got married and was working at a screen door factory in Olney. He was only ever convicted of killing the one victim at this time, but a detective investigating these cold cases was about to piece this puzzle together.
1999 Convictions
This is when folks found out that all these murders were connected. Wichita Falls Detective John Little was investigating the three cold cases of the other three Wichita Falls women (everyone but Tina Kimbrew). Apparently while Faryion was on trial for the murder of Tina Kimbrew, he admitted to knowing Toni Gibbs (2nd victim). Detective Little was able to connect Faryion to all three of the Wichita Falls' victims. They also had DNA evidence of two of three victims (Ellen Blau's body was found several weeks after the crime). Detective Little actually went to Olney to get a DNA sample from Faryion. Apparently, Detective Little went to the factory Faryion was working in and asked for a cup he recently drank out of. Detective Little put in some chewing tobacco and asked Faryion if he could use the cup he drank out of as a spitter. He got the cup and got it in the lab for testing and it matched the DNA left at the scene of two victims.
Faryion Confesses to All of the Murders
In 1999, once arrested he admits to killing the two victims that they had enough DNA evidence to convict him for. He also admits to killing Ellen Blau and Debra Sue Taylor in Fort Worth. He has been sentenced to death for killing Terry Lee Sims and is serving three life sentences for the other victims. He was officially charged with 3 counts of capital murder and two counts of second degree murder for all his crimes.
Where is Faryion Waldrip Now?
Faryion is currently sitting on death row in Livingston, Texas. He's in the Allen B. Polunsky Unit, which is the Supermax prison here in Texas and handles most of our death row inmates. Throughout the years, Faryion has tried to get off of death row and just serve life sentences for his crimes. He has tried in 2011, 2014, and 2020.
Want More on Faryion Waldrip?
If you're interested in more on Faryion Waldrip, several books have been written about his crimes.
Body Hunter, was written by Patricia Springer
Dark Dreams: A Legendary FBI Profiler Examines Homicide and the Criminal Mind, Chapter 11, "A Serial Killer," profiles Wardrip's crimes. Authored by Roy Hazelwood and Stephen G. Michaud,
Scream at the Sky, another book about Wardrip's crimes and related investigations, was written by Carlton Stowers in 2003.
Criminal Cold Cases , chapter: "Cold Sweat", section: "Faryion Wardrip: The Silver-Tongued Preacher", outlines Wardrip's religious efforts while on parole and his crimes. Written by Charlotte Greig
Throughout the story, I put in television shows that have covered this case as well.
This Wichita Falls Home Was Once a Recording Studio
Back in the day, Wichita Falls was home to Nesman Studio. Who had some very famous clintel come in throughout the years, including Buddy Holly. Today though, the recording studio is gone and it's just a house at 3108 York Avenue. Check it out below.
5 Texas Myths That Aren't Really Myths
Sure, texas isn't short on folklore. But there are many things people from outside Texas believe are myths, but are actually true.