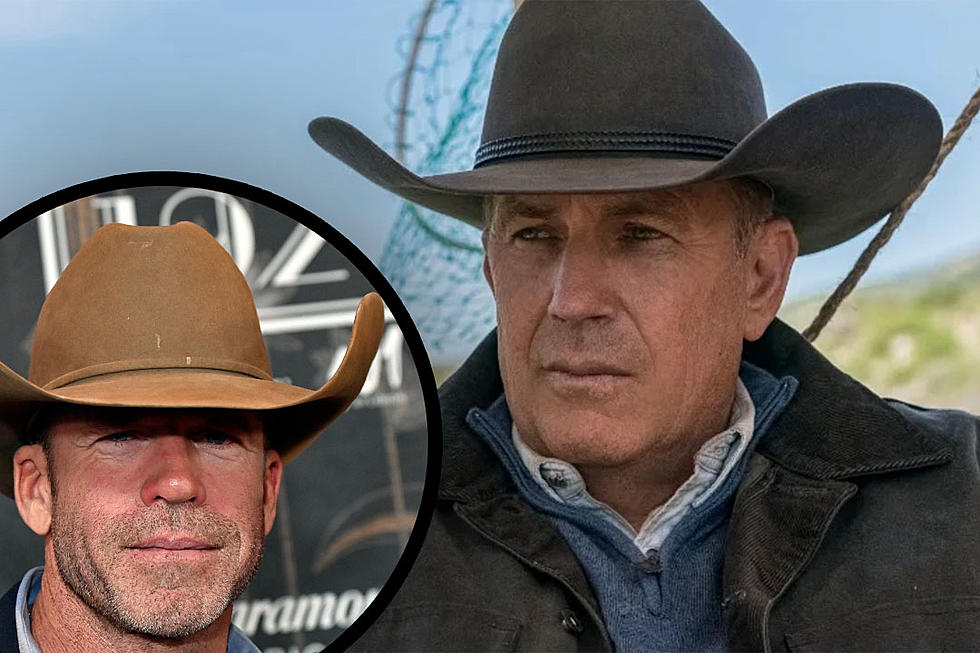 'Yellowstone' Did Something No Other TV Show Could This Year
David Becker, Getty Images / Paramount
Yellowstone gave before it took this year. Season 5 of Taylor Sheridan's Dutton family original was among the top shows on television in 2022-23. Actually, it was the top scripted show.
Variety shared the Top 100 shows, per Nielsen. Yellowstone is No. 2 overall, with 11.5 million viewers each week. That's just behind Sunday Night Football on NBC, which sits at 18.1 million.
Football is also at No. 3 as Monday Night Football on ESPN draws 10.1 million. After that it's a lot of scripted dramas.
Yellowstone is the only scripted show to average more than 10 million viewers.
The show averaged 11.3 million viewers for the 2021-22 season (No. 3 overall).
The second half of Season 5 is going to be the final season of Yellowstone.
Streaming shows (with the exception of Amazon's Thursday Night Football) are not measured by Nielsen, so Yellowstone spinoffs 1883 and 1923 were not included on the Top 100. Another Sheridan drama Tulsa King was also left off for the same reason.
Related: Yellowstone Returning in November, Will Wrap After Season 5
After football and Yellowstone, network television shows make up the Top 30, with NCIS, FBI and Young Sheldon (all on CBS) leading the way. The Voice ranks No. 19 and 20 (Monday and Tuesday) with about 7.3 million viewers. American Idol ranks 23rd with 6.8 million.
After Yellowstone exits Paramount, another Sheridan drama seems likely to replace it. A show about the 6666 Ranch in Texas was once thought to air on Paramount, but a future Yellowstone spinoff starring Matthew McConaughey could also fit.
1883, 1923 and the upcoming Bass Reeves all air on Paramount+.
22 'Yellowstone' Facts You Probably Didn't Know
How big of a fan of
Yellowstone
are you? These 22 facts about the Paramount Network show are sure to stump even the most dedicated viewers. They're almost all about the cast members and their real-life passions and roles. John's kids? Beth's accent? Rainwater's guitar playing? Tate's spoilers? It's all part of this list of 22 Facts You Probably Didn't Know About Yellowstone.
PICTURES: See Inside 'Yellowstone' Star Cole Hauser's Spectacular California Ranch
Cole Hauser doesn't just play a rancher on Yellowstone, he's lived that life off-screen, too. The actor's 5-bedroom-6-bathroom, 5,402-square-foot rural home on a very private, double-gated three-acre parcel of land includes the lavish 4-bedroom, 4-bathroom main residence, as well as a guest house and a separate studio apartment. The main house runs completely on solar power and comes with a 3-car garage, with easy transitions between indoor and outdoor living spaces, and the exterior of the property includes a pool area and a hot tub, as well as fenced-in horse corrals.