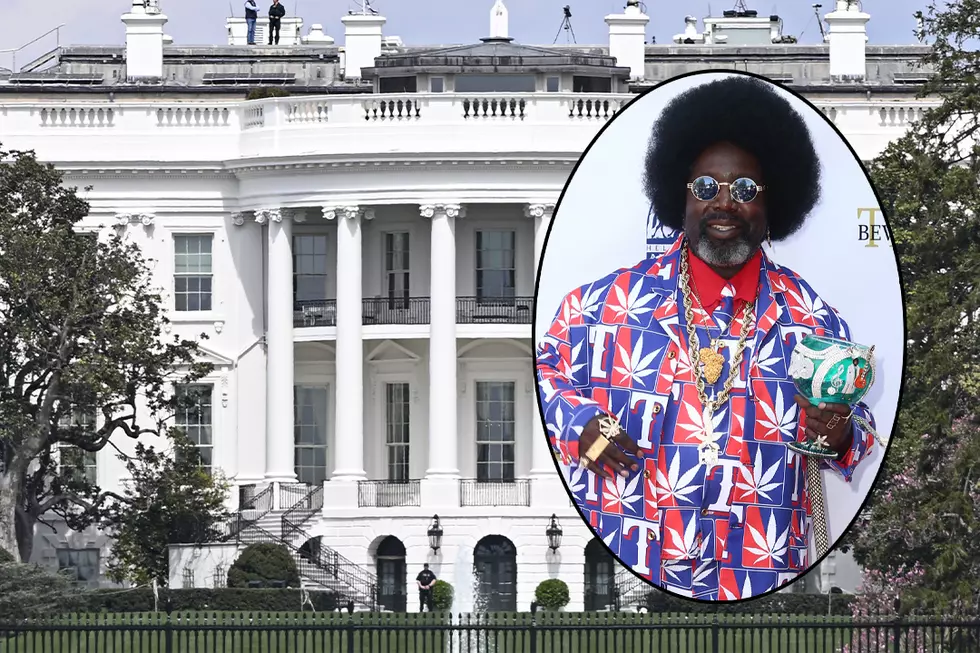 Afroman Is Running for President in 2024, Plans to Legalize Weed Everywhere
Celal Gunes/Anadolu Agency/Tommaso Boddi/Getty Images (2)
Afroman is looking to find himself in the highest office in the land. The "Because I Got High" rapper-musician is running for President of the United States of America with plans to legalize weed everywhere in "20-20-Fro."
According to documents obtained by XXL on Friday (April 21), Afroman filed the necessary forms earlier this week that are required by the Federal Elections Commission in order to officially announce that he aspires to become the nation's Commander-in-Chief. The comedic California native says the primary aspect of what he and his designated committee, aptly named Joseph Afroman Foreman for President, are looking to accomplish is the legalization of marijuana for all.
The April 18 filing comes exactly two months after Afroman announced his 2024 Presidential campaign live on stage at one of his famously lively concerts this past February.
"Can I make the biggest announcement I ever made in my life?" Afroman asked his live audience in the mini documentary below. "I'm running for President for 20-20-Fro."
In an interview with the Smoothvega podcast last month, Afroman was asked why he's running for president as well as why he feels as though him being elected as the nation's leader would make America a better place.
"You know why, yeah," Afroman sings before expounding upon his Presidential aspirations. "Exercising my right as an American dreamist. Ya know, that's the beautiful thing about this country, you can. I think I can bring about legal cannabis to all 50 states, bring about real police reform. I think I can help this country's mental health."
From there, Smoothvega asked the Famous Player spitter who he would likely enlist as his running mate, to which Afroman responded by declaring that he is deeply considering another equally colorful personality in hip-hop to run as his potential Vice President.
"You know who's really smart and you don't think so?" Afroman said. "Flavor Flav. Boyeee."
Afroman's newly minted Presidential campaign makes him the second rapper looking to take the oval office in 2024. Kanye West announced back in November of 2022 that he's ready to head out on the campaign trail for a second time. However, as of last week, Ye's run for President appears to be in jeopardy for a number of reasons including infighting among the campaign's staffers and an apparently overall lack of interest from Kanye himself.
See Afroman Speak on Running for President of the United States in 2024 Below
See Highly Entertaining Weed Lyrics From Your Favorite Rappers
Wiz Khalifa, DaBaby, Kid Cudi, Snoop Dogg and more of the game's top artists celebrate weed in their rhymes.