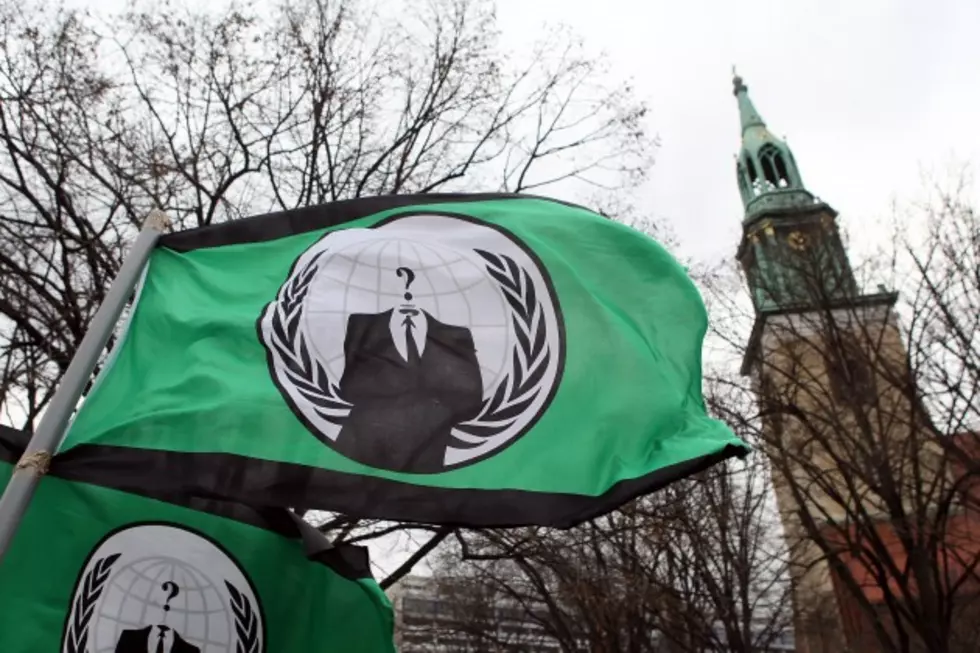 'Anonymous' Targets Waller County Sheriff's Department After Sandra Bland's Death
Getty Images
Just days after a coroner's report listed the death of Sandra Bland as a suicide, hacker group Anonymous has targeted the Waller County Sheriff's department, accusing them of covering up the truth behind her death.
In a video posted over the weekend, Anonymous proposed several inconsistencies in the official report of Sandra Bland's arrest earlier this month and her death in her cell three days later.  Among the inconsistencies, Anonymous agrees with the theory that Bland was already dead when her mug shot was taken, citing her wearing an inmate uniform, which is not usually issued prior to taking a booking picture, and several physical features that would suggest Bland was laying on the ground at the time of the picture.
Finishing up their video, Anonymous called for the arrest of the officer who arrested Bland at the traffic stop and the resignation of the Waller County D.A. and the Waller County Sheriff.  They also encouraged citizens to demand justice for Bland's death, urging for a day of rage for Bland and those whose lives have been lost at the hands of "ruthless law enforcement officials," calling it "Operation Rage of Sandra."
We, Anonymous, are calling on the citizens of the United States to commit to a day of rage for Sandra Bland and all who have been murdered at the hands of ruthless law enforcement officials who know no honor. Cities around the United States will rise up in unison and call for Sandra Bland's justice.   We, not as Anonymous but as citizens of the United States, are tired of the cycle of murders and coverups made by police departments across the nation. We demand that each police chief at each protesting city to come out to the crowds and renew their pledge to protect the people they serve. We also demand the immediate arrest of Brian Encinia and the resignation of both Waller County's District Attorney and the Waller County's Sheriff.   If you do not take Brian Encinia into custody, we will come after all of you. All your secrets will be leaked. You will all be vulnerable. We all know where you live.   This is for Sandra Bland. No mercy for murderers.   Operation Rage for Sandra, engaged.