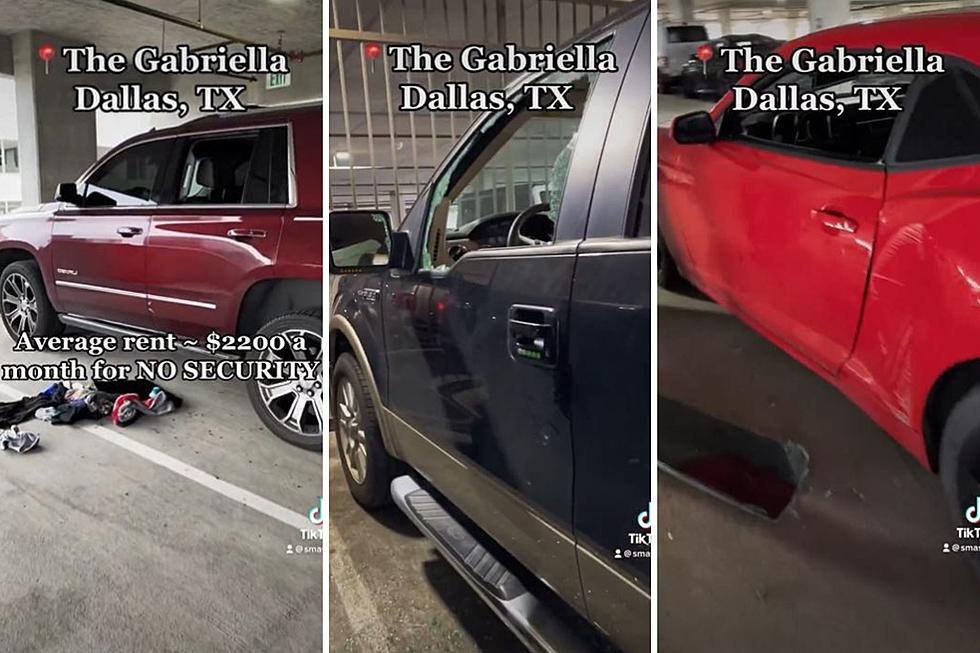 More Than 15 Cars Broke Into Over the Weekend at Dallas Apartment Complex
Twitter: Dallas Texas TV
Someone has some explaining to do.
First and foremost, I need to point out that I haven't been able to locate an official report of the vehicle break-ins over the weekend. All I have to go on is a video on Twitter that shows the aftermath of the more than 15 vehicles that were broken into at The Gabriella in Dallas.
However, judging by the comments on Twitter, that sort of thing is common in that part of Dallas.
In fact, NBC DFW posted a story back on March 17, Dallas police have reported a spike in vehicle crimes in Downtown Dallas this year. These aren't just vehicles that are parked along the curb, mind you. Many are parked in supposedly secure parking garages.
As you can see in this video, thieves had a heyday over the weekend, ransacking vehicles and helping themselves to other people's belongings.
The Gabriella's website describes it as a "luxury" apartment complex, with all kinds of posh amenities like a golf simulator, rooftop dog park, and there's even a Tom Thumb grocery store on the ground floor.
As awesome as all that sounds, maybe it's time for The Gabriella to invest in upgrading the facility's security. Because all that posh living doesn't mean a thing when you can't trust that your vehicle won't be broken into while relaxing on their elevated pool deck.
Texoma's Most Wanted Fugitives of the Week May 12, 2023
Texoma's Most Wanted Fugitives of the Week May 5, 2023
Texoma's Most Wanted Fugitives of the Week April 28, 2023