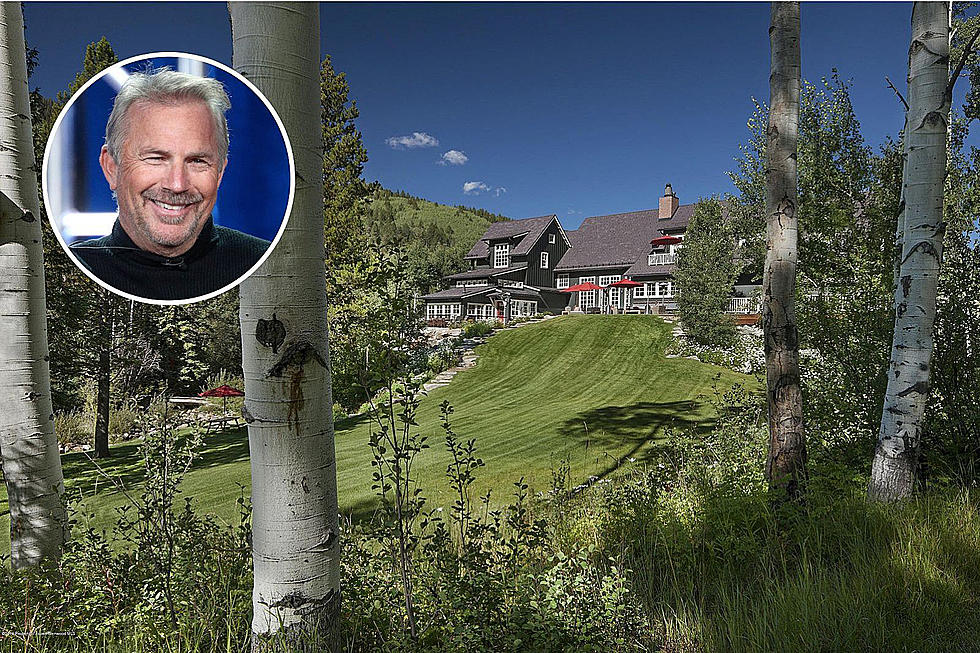 See Inside the Stunning Colorado Ranch Where Kevin Costner Is Staying Amid Divorce [Pictures]
Realtor.com/Frederick M. Brown, Getty Images
Kevin Costner has been unable to move back into his primary residence amid his contentious divorce from his estranged wife, but the Oscar-winning actor and director hasn't exactly been living hand to mouth. According to multiple reports, Costner has been staying at his ranch in Colorado, and pictures show a property that's absolutely stunning.
Costner's wife, wife, Christine Baumgartner, filed for divorce on May 1, 2023, citing irreconcilable differences. Their divorce has turned contentious amid a very public back-and-forth:
In the meantime, Costner has reportedly been living at his ranch in Aspen, Colo., which he bought in 2000. The 160-acre Dunbar Ranch — named after Costner's character in Dances With Wolves — includes a lavish main residence, a lake house and a river house, as well as a Fields of Dreams-style baseball field, a sledding hill and a private ice rink.
The mountain property sits in the unspoiled privacy of the Elk Mountain Range at the base of Independence Pass, and it offers all-day sun, with sweeping views of nature and the Continental Divide.
The rural estate also includes multiple water features, three hot tubs and on-site caretakers. It's available to rent when Costner is not living there, priced at $36,000 per night.
Related: Kevin Costner's Wife Gave Him This Ultimatum Before They Married
Costner has spent much of the last year filming an epic new movie titled Horizon, and he says he needs to move back into his main house because it's contiguous to the editing lab where he needs to do post-production on the project.
Costner recently announced he's no longer under contract to Yellowstone after a showdown with producers over his shooting schedule for the second half of Season 5, which conflicts with Horizon. Costner's character will reportedly die early in the second half of Season 5, and Paramount has announced Yellowstone will come to an end after the new episodes.
Matthew McConaughey will reportedly headline a Yellowstone sequel, the details of which are to be announced.
Scroll through the pictures below to see inside Kevin Costner's Colorado ranch, and keep scrolling to learn some fun facts about Yellowstone.
PICTURES: See Inside Kevin Costner's Spectacular Colorado Ranch
Yellowstone star Kevin Costner lives the ranch life when he's off the set of the hit show, too. The Oscar-winning actor owns a 160-acre ranch in Aspen, Colo., that's a spectacular getaway, complete with a main residence, a lake house and a river house.
The luxury retreat also features a baseball field, a sledding hill, an ice rink, multiple hot tubs and views of the Continental Divide. The ranch property comfortably sleeps 27 people, and it's currently available to rent for 36,000 a night.
22 'Yellowstone' Facts You Probably Didn't Know
How big of a fan of
Yellowstone
are you? These 22 facts about the Paramount Network show are sure to stump even the most dedicated viewers. They're almost all about the cast members and their real-life passions and roles. John's kids? Beth's accent? Rainwater's guitar playing? Tate's spoilers? It's all part of this list of 22 Facts You Probably Didn't Know About Yellowstone.