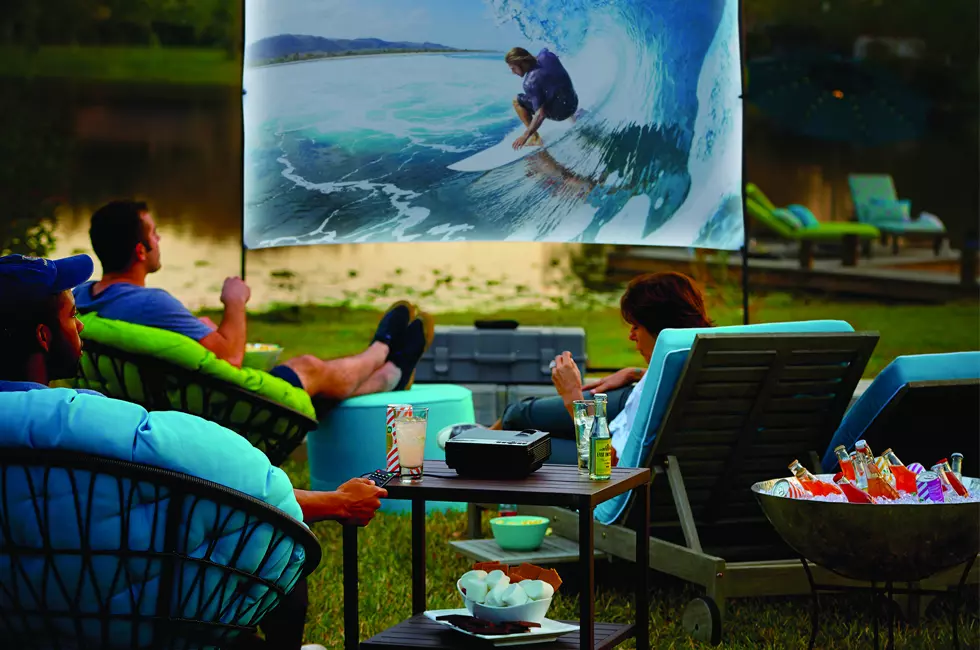 Now Playing: Summer Movie Nights in Your Own Backyard
StatePoint
Looking for a way to get the most out of your summer evenings? Make it a night at the drive-in at home! With the right equipment and planning, you can easily enjoy your favorite movies under the stars, right in your own backyard. Here are a few simple steps for bringing your new favorite tradition to life.
The Setup
Designing your outdoor screening space is a simple process. To begin, determine where your screen should be placed. You will want your screen positioned where there is minimal light once the house lights are off and the sun has set. There should be ample space for guest seating, and room for the projector's image throw distance. For optimal image quality, your projector should be elevated.
For seating, an assortment of lawn chairs, floor chairs, outdoor ottomans and outdoor rugs will accommodate preferences for guests of all ages.
Since you will be limiting ambient light as much as possible, keeping pathways lit for safety purposes is a sensible exception. Solar LED pathway lights are a tasteful accent that will keep guests safe around tripping hazards.
The Basics
Select the right projector. Since outdoor settings include a number of light sources that are not always within your control, such as street lights and moonlight, choosing a projector with the right lumen level for your space is critical for clear image projection. As a rule, the more ambient light in your backyard, the higher you will want your projector's lumen level to be.
The second component to consider is sound. No home theater system is complete without quality sound, and your outdoor screening experience is no exception. Your guests will appreciate an audio source with enough output to cut through the ambient noise.
For simplicity and convenience, consider an all-in-one outdoor movie theater kit, such as the one offered by Improvements, which is Wi-Fi enabled and features everything your backyard home theater needs, including a 1,200-lumen projector with 800x480 DPI, Bluetooth speaker, and a 90-inch screen.
The Extra Details
Since you'll most likely be waiting for the sun to set before starting the movie, get creative with activities for both kids and adults to pass the time. It's a smart step to spray the area for bugs before guests arrive, and keep additional pest control solutions on hand.
Hosting an outdoor movie party is a fun opportunity to put a twist on movie theater snacks, especially ideas that can be prepared in advance. However, fresh popcorn is an absolute must.
Creating a drive-in theater in your backyard is easier than you think. With the right equipment and some planning, the most difficult step will