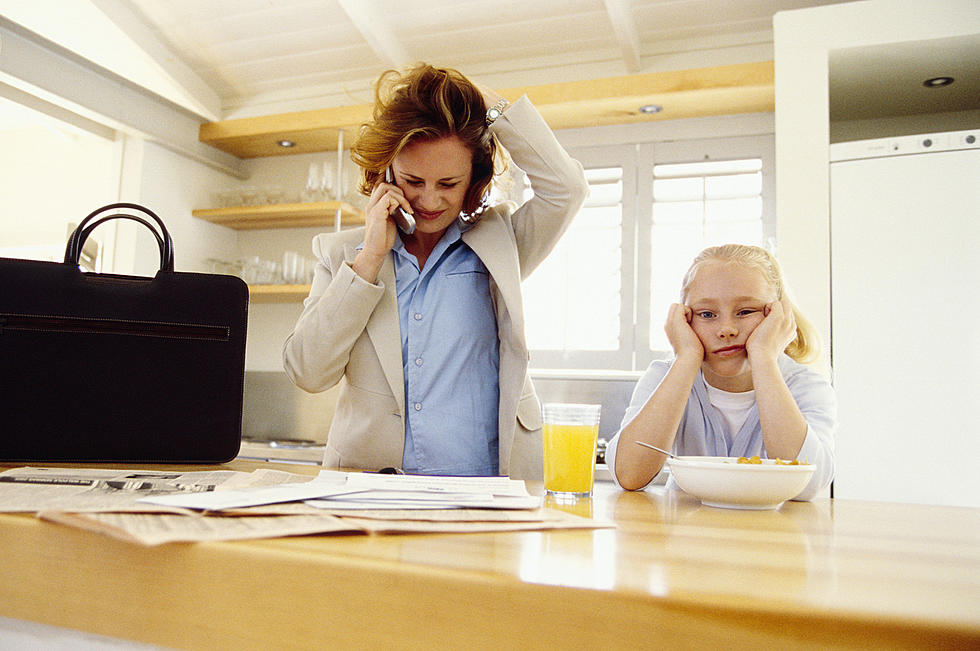 Parents in Texas are Some of the Most Stressed in the Nation
Goodshoot
There's nothing quite like parenting to stress a person out.
Don't get me wrong – it's totally worth it. But admittedly, there are times when I want to pull my hair out in frustration.
Not only do the kids themselves stress you out when they won't listen to you or behave badly, but there's also the stress of knowing your Number 1 priority is to see to it that they are cared for.
In this time of crazy inflation, the increasing cost of everything from gas to groceries is making it harder and harder to make ends meet. And that's probably the biggest stressor of them all.
But not all parents are stressed out equally. In fact, parents in some regions are more stressed than parents in others.
And it appears that parents here in the Lone Star State are some of the most stressed out in the country, according to a study conducted by Organic Baby Formula.
Using geotagged Twitter data over the last 90 days, researchers found parents in Texas to be the 8th most stressed out in the country. They looked at keyword phrases like "my kids are stressing me out," "parenting is stressful," "being a parent is stressful" and hashtags such as #stressedparent, #stressedmom, and #stresseddad to reach their conclusions.
Top 10 States with Most Stressed Parents
Massachusetts
Georgia
North Carolina
West Virginia
Maryland
Utah
Alabama
Texas
Virginia
Connecticut
So, if you're feeling stressed as a parent, know you're not alone. Being a parent isn't easy, but as I said earlier, it's most certainly worth it.
Tiny Texas Hill Country Airbnb is the Perfect Retreat
If you're looking for the perfect blend of modern living and soaking in some peace and quiet in nature, La Petite is the retreat for you.
Texas 'Cuddle with Kunekune Pigs' Airbnb Experience
This Airbnb Experience in Burleson, Texas lets you get up close and personal with Kunekune pigs.
This Texas Rental Property With An Indoor Water Park Is Perfect For A Weekend Getaway
This luxurious rental property in the Texas Hill Country is the perfect spot for either a family vacation or a romantic getaway. What makes this place unique is that it has both an indoor water park, and a lazy river that the kids are sure to love.
If you want to rent this property, or just want more information then
click here
.