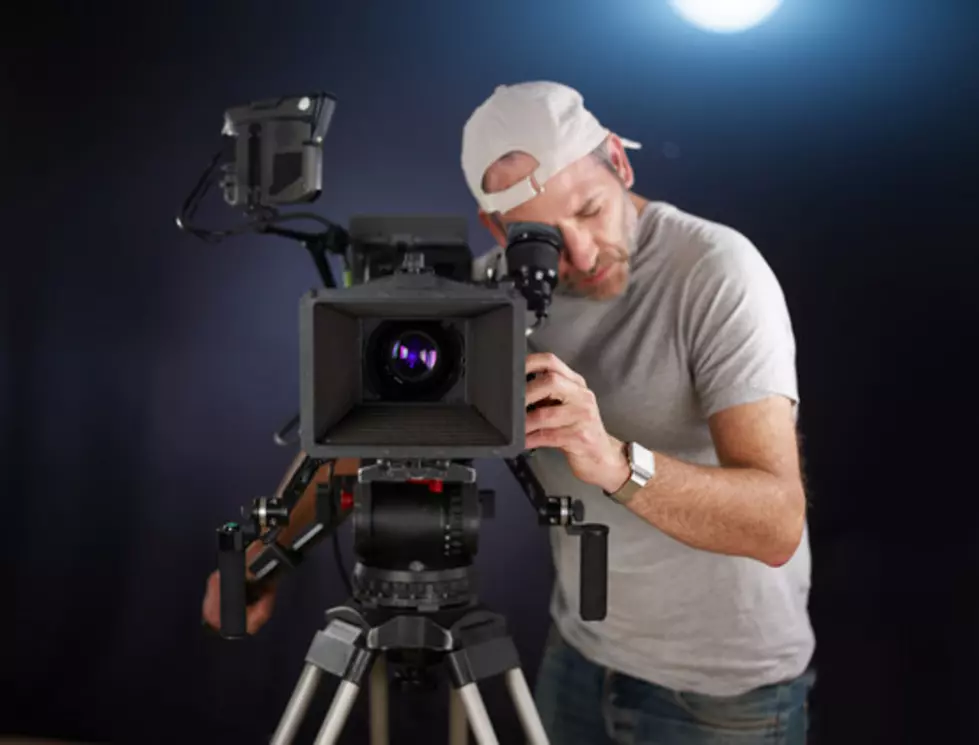 Some of the Best Filmmakers Who Call Texas Home
audioundwerbung
While the big name actors and actresses from Texas get the most attention, we wanted to make sure the Texans behind the camera got their due credit.
People like Matthew McConaughey, Tommy Lee Jones, and Bill Paxton are usually the ones who get the credit of Texans in Hollywood, so for this list we are focusing on those who made their reputation behind the camera. While several here have appeared as actors in their career, the bulk of their fame is from writing or directing.
Born in San Antonio, Cargill was in a military family that moved around, including spending part of his teenage years in Tucson, AZ. Settling down in Austin, TX, Cargill served as an internet movie reviewer for 'Ain't It Cool News', Film.com, and Hollywood.com. Eventually, Cargill would become an on-air (in cartoon form) reviewer for Spill.com until he left the site to pursue his writing career. While Cargill has found success as a novelist, he's recently gained a lot of attention for his screenwriting, serving as the main screenwriter for both 'Sinister' films, and most recently Marvel's 'Doctor Strange'. Coming up, Cargill has been tapped to write the film adaptations of the television show 'The Outer Limits' and the video game 'Deus Ex'. In his off time, Cargill continues his love of films with the podcast Junkfood Cinema.

Though probably not the most acclaimed director on the list, Robert Rodriquez is definitely the busiest. Another child of San Antonio, Rodriguez studied communications at UT Austin and found some success in film festivals with his early work. His first major success was the Spanish film 'El Mariachi', which earned $2 million on a $7,000 budget. Rodriguez would follow that up with a sequel/retcon 'Desperado', recasting the lead role with Antonio Banderas and introducing Salma Hayek to mainstream audiences. From there, Rodriguez would write and direct many of his own projects including the four 'Spy Kids' films, 'Machete', 'Machete Kills', 'Planet Terror', 'Once Upon a Time in Mexico', and the upcoming 'Johnny Quest' adaptation. He would also be brought in to just direct films like 'From Dusk Till Dawn', 'The Faculty', 'Sin City', and 'Sin City: A Dame to Kill For'.

Born in Ecuador and raised in Albuquerque (which served as his inspiration for 'Beavis and Butthead'), Mike Judge also spent time living in Garland, TX, which combined with Richardson, TX was the inspiration for the town of Arlen in 'King of the Hill'. Though Judge is primarily known for his television work, he's written and directed some of the most popular comedies of the last 20 years, including 'Office Space', 'Beavis and Butthead Do America', and 'Idiocracy', which saw a resurgence in popularity during the last election.

Growing up in Huntsville, TX inspired much of Linklater's early career, focusing on life in Texas towns. Initially finding success with 'Slacker', Linklater cemented his legacy in pop culture with his film 'Dazed and Confused', which is regularly recognized as one of the most popular films set in Texas. After that, Linklater branched out into bigger films, directing 'The Newton Boys', 'School of Rock', 'The Bad News Bears' remake, 'A Scanner Darkly', and the true crime biopic 'Bernie' with Jack Black. Though his films received regular praise from film festivals and the Austin Film Critics Association, Linklater achieved tremendous success and accolades with his 2014 passion project 'Boyhood', which received Oscar nominations for Best Picture and Best Original Screenplay, along with a Best Director nomination for Linklater.

From Austin, TX, Tobe Hooper is probably the most influential filmmaker on this list. Breaking out with 1974's 'Texas Chainsaw Massacre', Hooper's work was considered the introduction into the modern age of horror films, combining graphic violence with disturbing settings. His work on the film would go on to inspire other horror filmmakers like Wes Craven and Rob Zombie, and Ridley Scott cited 'Texas Chainsaw Massacre' as the major inspiration for the original 'Alien'. Hooper was later tapped by Steven Spielberg to direct 'Poltergeist', which many consider to be one of the scariest films ever made. Hooper, knowing he couldn't surpass the tone and impact of the original film 12 years later, took the sequel to 'Texas Chainsaw Massacre' in an over-the-top comedic direction, even parodying 'The Breakfast Club' with the movie poster. Though originally not well received, 'Texas Chainsaw Massacre 2' has gone on to earn a tremendous amount of admiration from horror fans.

While Archer City's Larry McMurtry might be lacking in the number of theatrical credits, there's no denying the success of his work. An accomplished novelist, several of McMurtry's works were adapted without McMurtry writing them, like 'Terms of Endearment' and 'Texasville'. For the adaptation of 'The Last Picture Show' in 1971, McMurtry wrote the screenplay himself and earned an Oscar nomination for Best Adapted Screenplay, just one of the eight Oscar nominations the film received, including all acting categories, Best Director, and Best Picture. In 1998, the film was deemed "culturally, historically, or aesthetically significant" by the United States Library of Congress and selected for preservation in the National Film Registry. McMurtry was honored by the Academy Awards again in 2005 when he co-wrote the script for 'Brokeback Mountain', being nominated for 8 Academy Awards with winning McMurtry an Oscar for Best Adapted Screenplay.

From Waxahachie, Robert Benton is no stranger to Academy Award accolades. Benton took home two Oscars for his writing and directing work on 'Kramer vs. Kramer', one Oscar for writing 'Places in the Heart', as well as Oscar nods for directing 'Places of the Heart', and writing 'Bonnie and Clyde', 'The Late Show', and 'Nobody's Fool'. His first writing credit was the Superman television special 'It's a Bird, It's a Plane, It's Superman", but would return to Superman lore 12 years later when he co-wrote 'Superman' starring Christopher Reeve, considered one of the most iconic superhero films ever made.

A distinguished alum from Texas State University, Thomas Carter started his career in front of the camera for shows like 'Roots' and 'M*A*S*H'. Transitioning behind the camera in the early 90s, Carter has worked with some of the biggest names in Hollywood, such as Christian Bale in 'Swing Kids', Eddie Murphy in 'Metro', and Samuel L. Jackson in 'Coach Carter'. Carter also received great acclaim from younger audiences when he worked with MTV to direct Julia Stiles in 'Save the Last Dance'.

Though originally from Little Rock, Arkansas, Green now calls Austin, TX home. While his early career was usually serious films, Green's biggest success has come from the modern R-rated comedies like 'Pineapple Express', 'Your Highness', and 'The Sitter'. While he stepped away from major comedic released after 'The Sitter', he shifted to working on 'Eastbound and Down' on HBO.