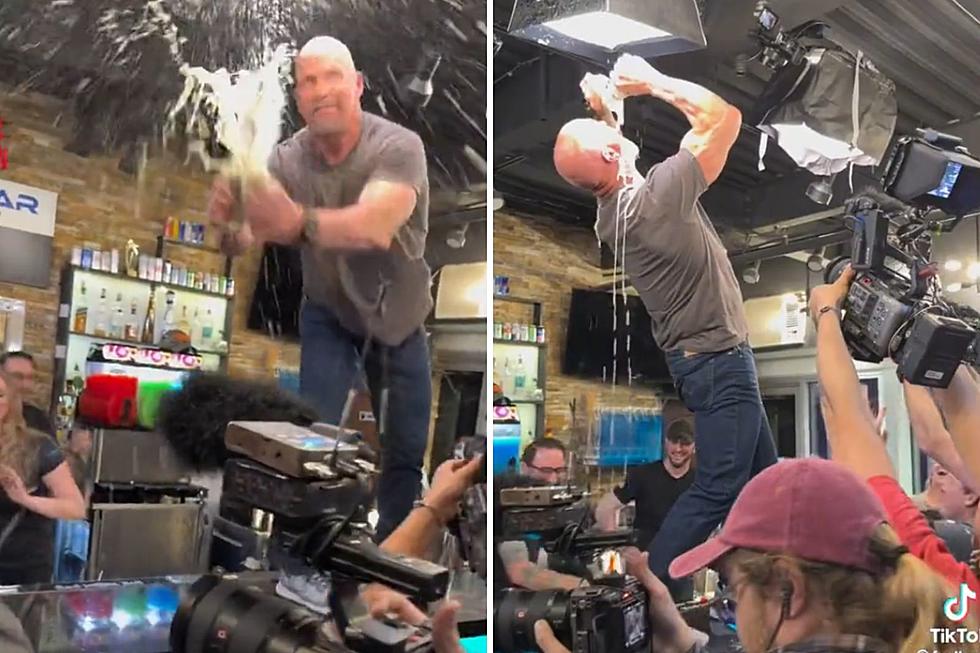 Texas Rattlesnake Stone Cold Steve Austin Downs Beer at Local Bar
Twitter/Canva
That's the bottom line because Stone Cold said so!
In a scene straight out of a WWE match, Stone Cold Steve Austin, the legendary wrestler and beer enthusiast, was spotted downing a cold one at a local bar recently, and the internet can't get enough of it.
The Texas Rattlesnake, as he is famously known, was caught on camera with a beer in hand, showcasing his trademark chugging skills to a cheering crowd. Fans of the WWE icon couldn't help but share the video on social media, praising Austin's ability to put away a beer like a true champ.
What?
This isn't the first time that Stone Cold Steve Austin has impressed his fans with his beer-chugging abilities. In fact, it's become somewhat of a trademark move for the wrestler, who has been known to celebrate his victories in the ring with a cold one.
What?
Austin's love for beer is well documented, and he has even brewed his own brand of beer called the "Broken Skull IPA," which has become a hit among beer lovers and wrestling fans alike.
What?
While some may argue that beer chugging isn't the most graceful of skills, there's no denying that Stone Cold Steve Austin knows how to put on a show. His ability to down a beer with ease is just one of the many reasons why fans love him and why he's considered a legend in the world of professional wrestling.
What?
Top Ten Trashiest Towns in Texas
Time to take out the trash or show off the trash of Texas. Check out the top ten below.
(All crime statistics were pulled from
www.neighborhoodscout.com
based on each individual town. See editor's note for Lufkin, Texas.)
10 Must-Try Food Stops, From Houston, TX to Dallas, TX
The Best Hidden Gems in Texas