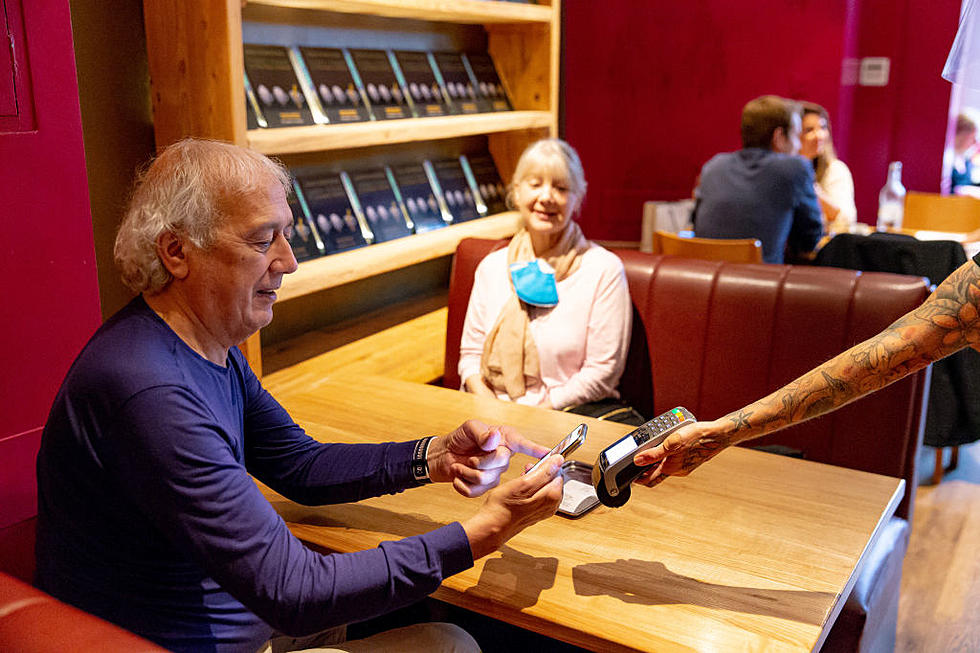 Texas Restaurant Chain Going Cashless for Bizarre Reason
Getty Images
Some say going cashless is the future for all businesses, but I don't think this is the reason why many people are doing it.
It's pretty crazy going to a sporting event nowadays and the vendors not accepting cash. At a venue with tens of thousands of people they want me to order on an app. With so many people in a concentrated place, cell service isn't the best. I'd rather just hand someone a ten dollar bill for my beer or a hot dog. Keep the change as a tip and go back to my game.
So many more places are not accepting cash nowadays. I get it saves you some time at the end of the night not having to count out all the change, but every time you run a card it costs your business money. Especially those airline points credit cards, those can cost a business a lot per transaction. Whatever, it's your business. Do what you want with it. However, I have never heard of someone going cashless because of this.
Why This Texas Restaurant Chain is Going Cashless
Gringo's Mexican Kitchen, with over fifteen locations across the great state of Texas announced a new policy recently. No cash allowed. All bills must be paid with a card. Why? The business has been robbed so many times in the past year. Their Cypress, Texas location has been broken into and cash has been stolen out of the safe several times.
The same with there Spring, Texas location. They will not be accepting cash anymore to try to combat the thieves. I guess once word gets out that cash is no longer in the safe, the robberies will stop? I am sure the restaurant has some other valuable things a thief could steal. C.E.O. Russell Ybaraa of Gringo's Mexican Restaurant shared the videos of the recent break ins on his Twitter.
This is the first time I have heard of business going cashless just because they have been robbed so many times, but theirs a first time for every thing.
Yelp's Top 10 Wichita Falls Barbecue Joints in 2022
You don't have to go far to find great barbecue here in Wichita Falls. Here are the Top 10 places to grab some barbecue, according to Yelp.
Texas Towns Named After Food
There are plenty of towns in the Lone Star State with quirky names. In some cases, the folks who came up with the name for their town were clearly thinking with their bellies. Here are nine of those towns.