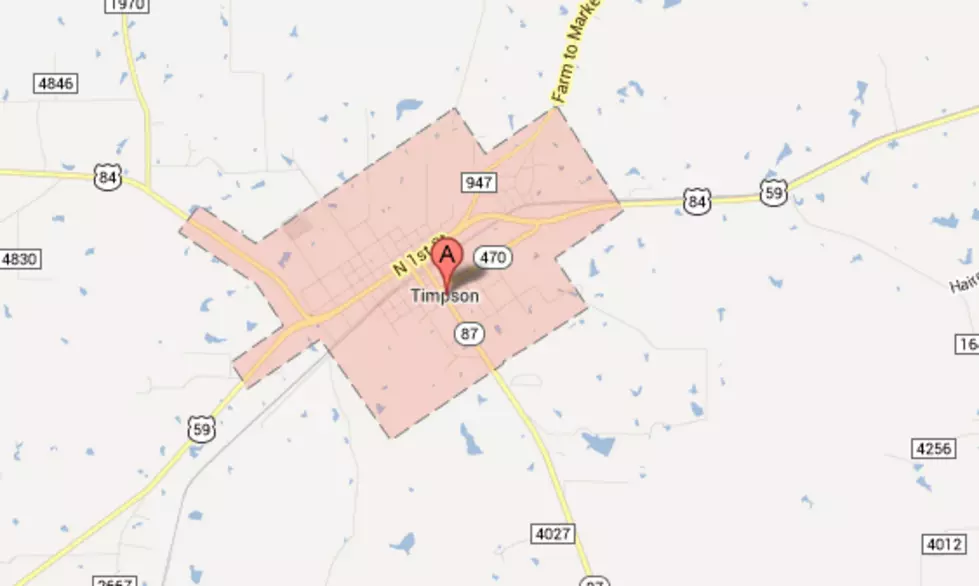 Two Earthquakes Recorded Just South of Dallas
Google
TIMPSON, Texas (AP) — An East Texas town has had two earthquakes nearby in one day but no reports of anyone hurt or significant damage.
The U.S. Geological Survey says both quakes happened Monday near Timpson. The Shelby County Sheriff's Office on Tuesday had no overnight reports of damage.
USGS says a 4.1 magnitude earthquake was recorded at 4:52 p.m. CDT Monday and was centered nearly 2 miles west-northwest of Timpson.
Experts say the second quake was a 4.3 magnitude at 6:51 p.m. Monday. The epicenter was about 2.5 miles west-northwest of Timpson, a town of about 1,200 located 150 miles southeast of Dallas.
Timpson police received reports of dishes and pictures falling from walls after the first quake. The sheriff's office had no reports of damage following the second earthquake.